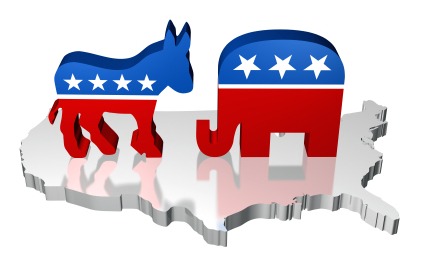 For years after Donald Trump became president, democrats were forced to hear about "the silent majority." Oh, how I hated it. It made my stomach curl. I am sure many of you felt the exact same way.
"The silent majority, my ass" I would quietly fume. Did you do that as well? I think many of you probably did. And I waited, as did millions, for the truth to be told. And it was told last night.
The silent majority had their say. They spoke And people realized THAT THE SILENT MAJORITY WAS US. That's right — us. The majority who stand for normalcy. Simple common decency. Humility. Last night showed that the goodness in humanity still exists.
Yes, we took some losses. As long as there are elections, there will be losses. That's just the way it is. But the red wave? It never happened. Election deniers lost. And then there's abortion. Some smugly said it was over. That issue had peaked. Did you, friends and readers, feel sucker-punched when they said that? Did you feel dehumanized? I know I did.
As if millions of women would just "forget" they'd lost their rights — their independence — their souls. Well — they didn't forget. Abortion was a huge aspect of last night. And last night will go down in history because nights like last night do not happen very often at all.
It will be talked about. Historians will study it. Pundits will agonize. And pollsters will do plenty of Monday morning quarterbacking. All because they underestimated the silent majority. All because they underestimated YOU. And now it's the day after.
And I don't know about you, but I feel pretty good. Because we, in the silent majority, unleashed a revolution and took back democracy, and that should make all of feeling pretty damn proud.