The legal case that's backed Marjorie Taylor Greene into a corner
Marjorie Taylor Greene is sweating bullets according to her many appearances on the conservative talk sites these days. She should be. She is going to be placed under oath before a court and asked questions regarding her involvement in the January 6th insurrection. Here's a tip, Marge: Don't lie. Perjury can land you in prison just like Martha Stewart. And we suspect Martha Stewart had more resources than Marge does, now that her campaign funds are tanking.
Marjorie is whining and crying about the "lies" everyone is going to make up about her, but here's the fact she can't escape. In a court of law, placing a person under oath means they have to tell the truth. People don't always do this which is why there are laws and punishments against lying. But Marjorie is caught between a rock and Tucker Carlson's testicle tanning device because she has to tell the truth or face consequences about her incendiary behavior January 6th.
We believe she will lie as much as she thinks she can get away with, but the January 6th committee has receipts. And because Marjorie only knows how to lie, not tell the truth, the lies could be whoppers. Friday will be good TV viewing, and it's only the beginning.
She can rail all she wants about the evil press, the evil New York attorneys attacking her, and how much the people of her district love her, but that's not the way any of this works in a democracy. And now the Trailer Grease queen is going to have a big can of Constitutional whoop-ass opened up on her in court Friday. Break out the popcorn and champagne!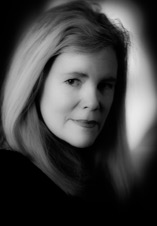 TR Kenneth is the author of the thriller, A ROOM FULL OF NIGHT.  You can read all about her at trkenneth.com and on Twitter