There's something very weird about Cambridge Analytica's work for Donald Trump and Ted Cruz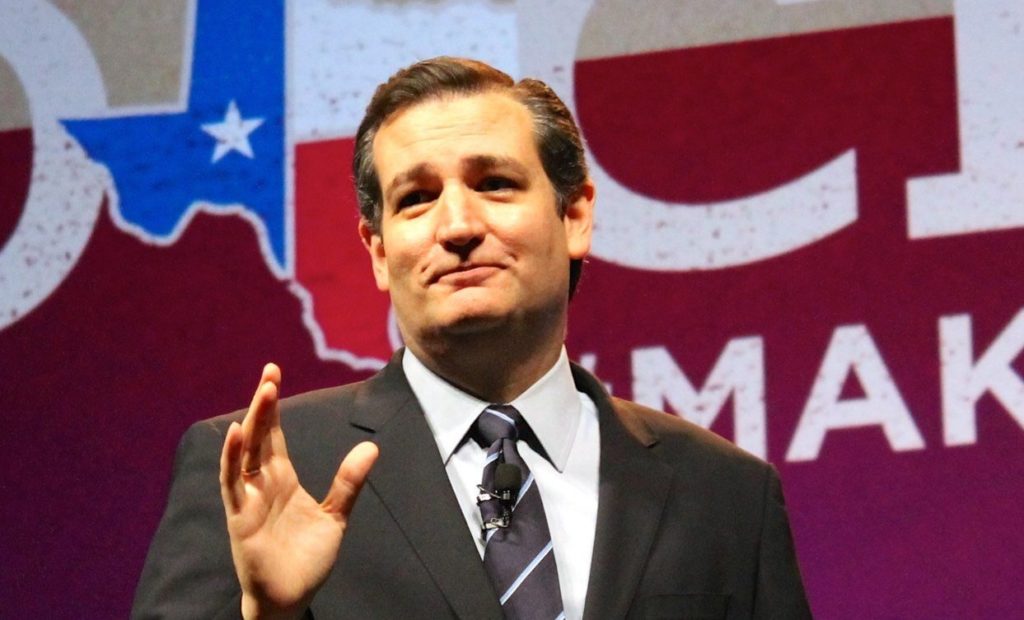 For all the confusing things about the role that Cambridge Analytica played in the plot between Donald Trump and Russia to steal the 2016 election, the general timeline of events has been fairly clear – or at least we thought. The voter data analysis firm worked for Ted Cruz during the Republican primary race, before working for Trump in the general election. Except now that Cambridge Analytica is engulfed in scandal, we're learning that the firm was eyeing Trump as far back as 2014.
The whistleblower who outed Cambridge Analytica has revealed that the firm was testing slogans for a potential Donald Trump campaign back in 2014, long before anyone entered the race, as flagged by Crooks and Liars (link). This changes the timeline significantly, and it raises the question of why the firm thought Trump would end up running for president a year before he entered the race, only to go to work for his opponent, before circling back to him.
By now it's clear that Russia was plotting as far back as 2013 to steer Donald Trump toward running for president in the 2016 election. Now we know that Cambridge Analytica, which has newly exposed ties to Russia dating back to 2014 as exposed by the New York Times (link), was preparing for a possible Trump candidacy as far back as 2014. This suggests, but does not prove, that Russia and Cambridge Analytica could have been plotting a Trump presidential campaign long before Trump entered the race. This in turn leaves a burning question: what about Ted Cruz?
At some point Cambridge Analytica went from thinking in 2014 that it was going to be working for a Donald Trump campaign, to instead going to work for the Ted Cruz campaign in 2015 even though Trump was also in the race, to then shifting back to Trump once Cruz's campaign fell apart. Why didn't Cambridge Analytica just go with Trump from the start? Why did the Russia-connected data firm settle on Cruz instead? Does this mean that Ted Cruz was plotting with Russia at some point during his campaign? This raises more questions than answers.
Bill Palmer is the publisher of the political news outlet Palmer Report