Donald Trump's Syria pullout goes completely off the rails
After a phone conversation with President Recep Tayyip Erdogan on Sunday, Donald Trump announced the withdrawal of U.S. troops from northern Syria to get out of the way of Turkey's planned incursion into the area to wipe out the Kurdish militia that had been an important U.S. ally in the fight against ISIS in Syria. Trump's sudden and unexpected move was met with surprise and outrage by both military leaders and lawmakers, including a number of GOP senators.
What caused the erratic Commander-in-Chief to make this foreign policy move which is costing him a considerable amount of political capital at home, at a moment when he can least afford to waste what little he has got left? While the Ukraine scandal has shown very clearly that Donald Trump had no qualms whatsoever when it came to abusing his position as president in order to cause Ukraine to dig up or fabricate dirt on his political opponent, it is not at all clear what he is getting out of withdrawing from the area that the Turkish government wishes to cleanse of its long-term Kurdish enemies. According to a National Security Council official who spoke to reporter Eliot Higgins, Donald Trump got "rolled" by the Turkish president. "President Trump was definitely out-negotiated and only endorsed the troop withdrawal to make it look like we are getting something – but we are not getting something," the source who spoke on condition of anonymity said.
When Donald Trump chose to ignore the murder of journalist Jamal Khashoggi back in 2018, regardless of the findings of his own Intel Community which heavily implicated the Saudi Arabian government, he could at least cite the promise of lucrative Saudi arms deals that would – supposedly – benefit the U.S. economy. This time, there is no discernible upside for either the U.S. or for Trump personally, even though the Tweeter-in-Chief has made a feeble attempt at touting Turkey as an important trading partner on Tuesday: "So many people conveniently forget that Turkey is a big trading partner of the United States, in fact, they make the structural steel frame for our F-35 Fighter Jet."
However, there are those outside the U.S. who clearly stand to benefit from Trump's horrific betrayal of the Kurds in Syria. Erdogan has long been wanting to cleanse the region south of the Turkish border of ethnic Kurds and resettle the area with Syrian refugees who are currently in Turkey. Having to get involved in an armed confrontation with the vastly superior Turkish army in the north will mean that Kurdish fighters are going to abandon the areas further south in which they maintain prisons for captive ISIS fighters, which will probably result in quite a few prison breaks that may lead to a strengthening and possible resurgence of the Islamic State group.
Also, being abandoned by the United States is going to inevitably drive the Kurds into the arms of new allies as they fight for survival, militarily and economically. It is safe to assume that Donald Trump – impervious as he is to the advice of experts – has no idea what the long-term geopolitical consequences of his spontaneous Sunday afternoon decision might be. There are other players who understand the situation much better and who are already standing by to jump into the void the U.S. is going to leave. Here is what Henry Foy, the FT's Moscow Bureau Chief observed on Monday: "With impeccable timing, Russian foreign minister Sergei Lavrov just started a meeting with Kurdistan Prime Minister Masrour Barzani. Aside from Moscow's role as Syrian powerbroker, Kremlin-controlled oil giant Rosneft is drilling in Kurdistan and building export pipelines." Perhaps the decision to withdraw from northern Syria was never really made by Donald Trump himself but by someone else.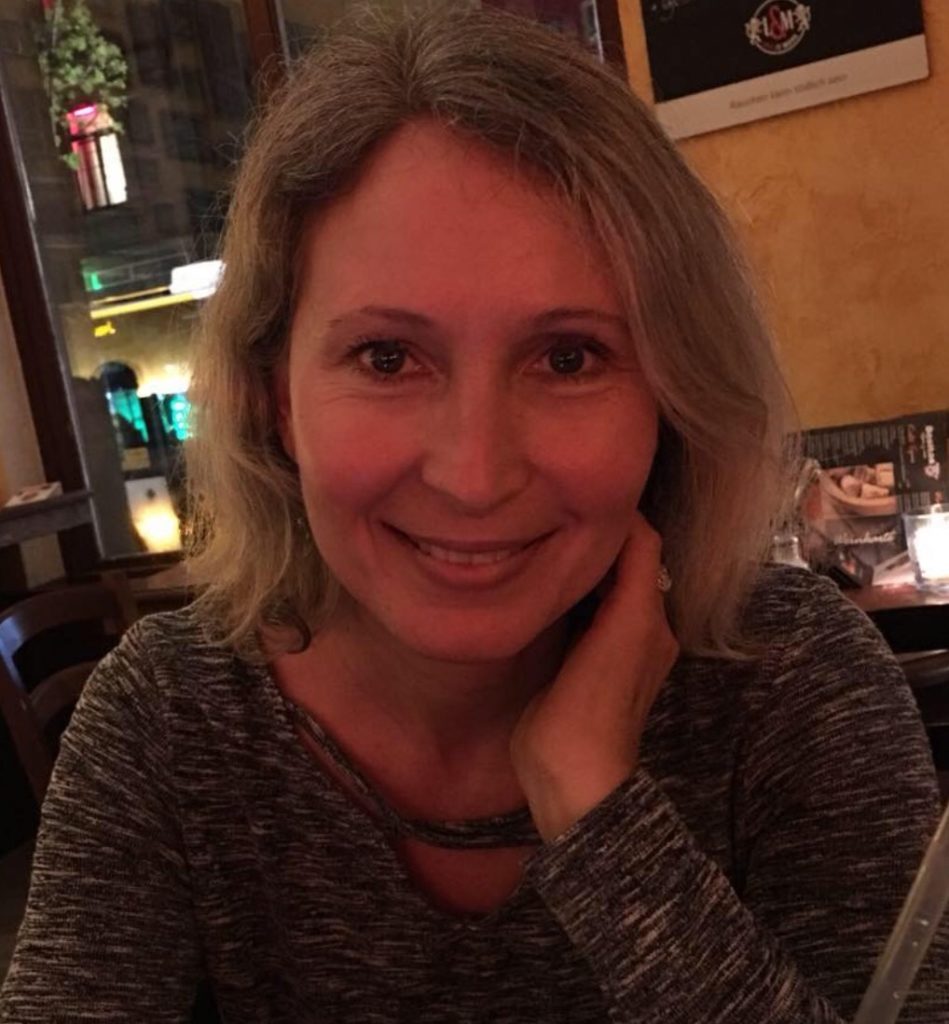 Isabel is a teacher of American language, literature and culture.
She lives in Germany with her husband and two children.