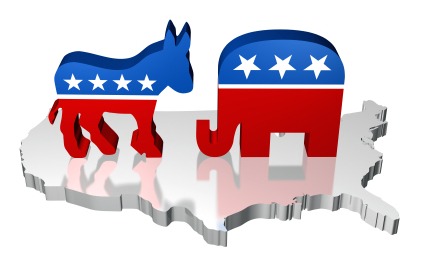 Let's talk about the U.S. Senate. If polls are any indicator, we're in striking distance. Let's keep it up. The goal here is to pick up seats while keeping the seats we have. If we can do that, then the sky's the limit!
In Pennsylvania, things are looking promising. We've got the best of the best candidates in John Fetterman, and so far, there isn't a poll in existence that shows Mehmet Oz ahead.
Moving on to Ohio, we have Tim Ryan, who is running one of the best campaigns I've ever seen. His competitor JD Vance is in hot water on numerous fronts. He's under fire for his comments about women staying in abusive relationships for the sake of the kids. He's broke. He's also MIA — missing in action as few have seen the Ohio impostor out and about on the campaign trail.
Then we have Ron Johnson in Wisconsin. Johnson is one of the most unpopular Senators out there, and Mandela Barnes is a very compelling candidate. The last poll from Marquette Law School showed Johnson losing to almost all of the Democratic challengers, including Barnes.
Florida will be a challenge, but we need to win there. Val Demings and Marco Rubio. What a choice. It's like the choice between a graceful swan and a cockroach. Rubio is beatable, but it'll take hard work.
In North Carolina, our candidate Cheri Beasley is ahead in fundraising. She's doing a great job. But we also have to keep Georgia, Arizona, New Hampshire, and Nevada. If we do this — hold all our seats while picking up a few, then we're there. This is the good news. The bad news is that ALL of these races will be close.
Most of these states are swing states, so — let's get on it! Donate to who you can or volunteer to help who you can, and let's win the Senate in November. Sign up to support the Democrats in these nine key Senate races:
Pennsylvania – Ohio – Florida – North Carolina – Wisconsin – Arizona – Georgia – New Hampshire – Nevada