So much for 2023 being an "off year"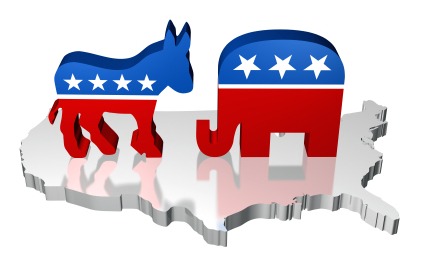 Although 2023 isn't so much an off-year as it is an off-off year – with no federal midterm elections and no president at the top of the ticket, it's still pretty significant for a number of states – with both Virginia and New Jersey holding legislative midterms that could have significant outcomes for both states over the next two years.
In Virginia, Republicans could potentially take control of the Senate, giving Gov. Youngkin the ability to do just about anything he wants – or Democrats could keep the Senate and flip the House of Delegates, stopping his backwards right-wing agenda in its tracks. In Kentucky and Louisiana, Democrats have two prominent governorships to defend as well. Also significant on this list is Pennsylvania, one of the few states that has partisan elections for state supreme court justices – with Democrat Daniel McCaffery running for an open seat.
The Pennsylvania Supreme Court has a 4-2 Democratic majority, and the outcome won't change the balance of power – but not only does the outcome have an impact on the state's future rulings, it could also impact the down ballot races: one of which is for the Commonwealth Court, where Republicans have a 5-3 majority, and could be easier to flip in 2025 depending on how Democrats do in this election, and two seats for the Superior Court.
Despite the online derision about "voting harder," it does actually work – as we're seeing in states where their chambers flipped to Democratic last year. Do what you can to support Democratic candidates at every level this year and let's get ready for 2024.
James Sullivan is the assistant editor of Brain World Magazine and an advocate of science-based policy making