The whistleblower complaint has just been declassified for the public – but something doesn't smell right about it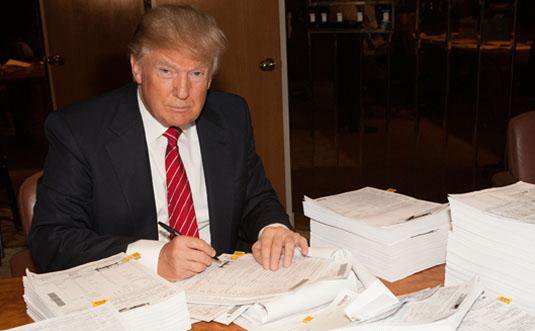 Late this evening, Republican Congressman Chris Stewart announced – on Fox News and on his own Twitter account – that the fall whistleblower report had just been declassified. This raised a lot of questions as to whether he was breaking some major news, or he was just confused, or what was going on. But now it turns out the complaint, or at least large chunks of it, have in fact been declassified.
After Congressman Stewart's tweet, Olivia Beavers from The Hill announced on Twitter that the whistleblower complaint has indeed been declassified. She added that it's not yet clear how or when it will be released for public consumption. But the fact that it's been declassified means that, in theory, anyone in Congress who's seen it can just take it and release it of their own accord. Here's the thing, though.
Beavers added that there will be "some redacted portions." This is actually necessary, as it's been understood all along that the whistleblower complaint has at least partly dealt with classified information that can't be publicly released for national security reasons that may go beyond Trump and his antics. But we've already seen what the Trump regime's history is when it comes to redacted documents, where the most damaging parts are redacted for strategic reasons that have nothing to do with national security.
So this development is, at the least, something to take with a heaping grain of salt. Given Bill Barr's history of dishonest redactions, and whatever bizarre sequence of events that must have played out behind the scenes which led to an obscure Republican Congressman being the one to break the news, something doesn't smell right here. That said, it sounds like we're hours or even minutes away from seeing at least large chunks of the whistleblower complaint. Things are moving very quickly now. Update, 11:29pm: CNN now says the complaint won't be publicly released until at least Thursday morning.
Bill Palmer is the publisher of the political news outlet Palmer Report