Rudy Giuliani's spokesperson abruptly quits as it all goes wrong for him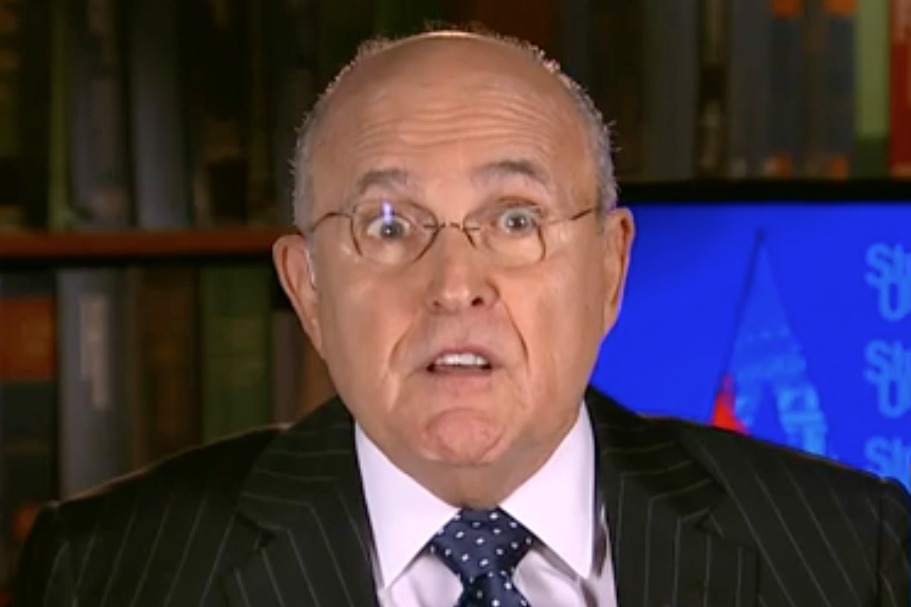 When Igor Fruman decided last week to cut a plea deal, it was a fairly clear sign that we're getting near the end for Rudy Giuliani. After all, Fruman has either already decided to cooperate against Giuliani, or he'll face significant motivation to do so as he comes up on sentencing in his plea deal. Now the walls really are falling in on Rudy's head.
Over the weekend, Rudy Giuliani's spokesperson for the past three years abruptly quit. No reason was given. But given that she's suddenly quitting just as Igor is making his own endgame move, it sure does feel like everyone in Rudy's world knows that his indictment is coming soon.
Of course one thing we've learned about Trump world is that whenever someone terrible quits because things are getting too ugly, there's always someone even worse who's willing to jump aboard the sinking ship. To that end, the Daily Beast says that – and we can't believe this is real – Rudy Giuliani has hired a new spokesman who used to represent Hooters and Lindsey Lohan.
There comes a point in your own collapse where even the people who knew all along that you were a sinking ship are finally getting off, and you're left having to resort to hiring, well, the former Hooters guy because no one else would want the gig. It's always tricky to predict precisely when indictments are coming down. But it's becoming increasingly clear that everyone around Rudy expects it to come soon.
Bill Palmer is the publisher of the political news outlet Palmer Report