Rudy Giuliani is bonkers in first public appearance after civil rape case is filed against him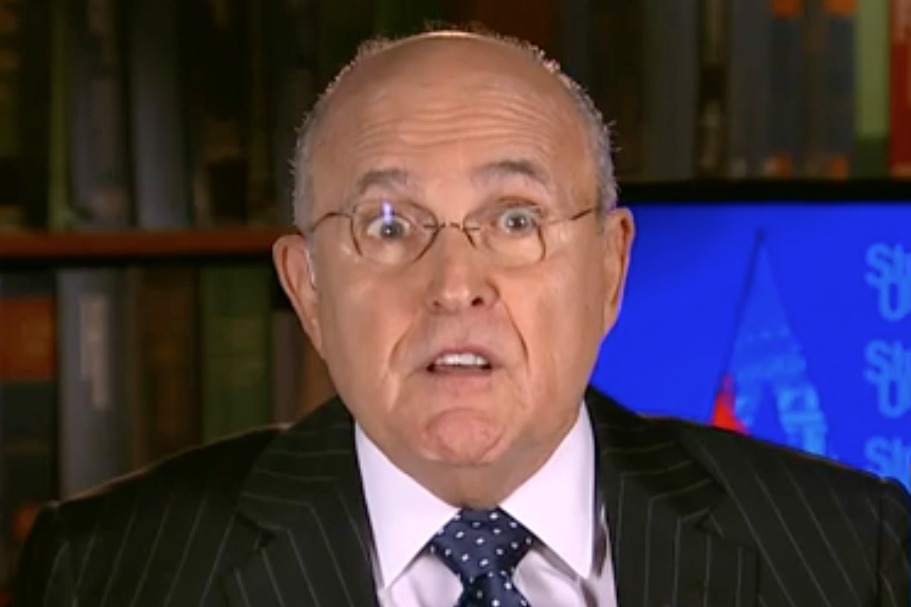 Yesterday a former employee of Rudy Giuliani filed a civil case against him alleging that he raped her, that he tried to sell pardons for cash, and that he urged her not to cooperate with the ongoing FBI probe into him. These are very serious allegations. Her filing contains wildly inappropriate texts from Giuliani to support her claims. And she says she has recordings.
Not only does this development have the strong potential to cause Giuliani to lose big in civil court, but it also has the potential to result in separate criminal charges against Giuliani. So how is Giuliani responding to all of this?
Rudy has now posted a video of himself talking about… handing out cards to New York City visitors telling them how not to become crime victims? That's where Rudy's focus is right now? You'd think he'd be focused on trying to refute the serious allegations against him. Instead he's using his first public appearance since the court filing to ramble incoherently in bonkers fashion. If this is Rudy's approach to what's been filed against him, it's going to play out very poorly for him.
Bill Palmer is the publisher of the political news outlet Palmer Report