Rudy Giuliani gives completely unhinged new interview, has his fly down, starts drooling on his sweater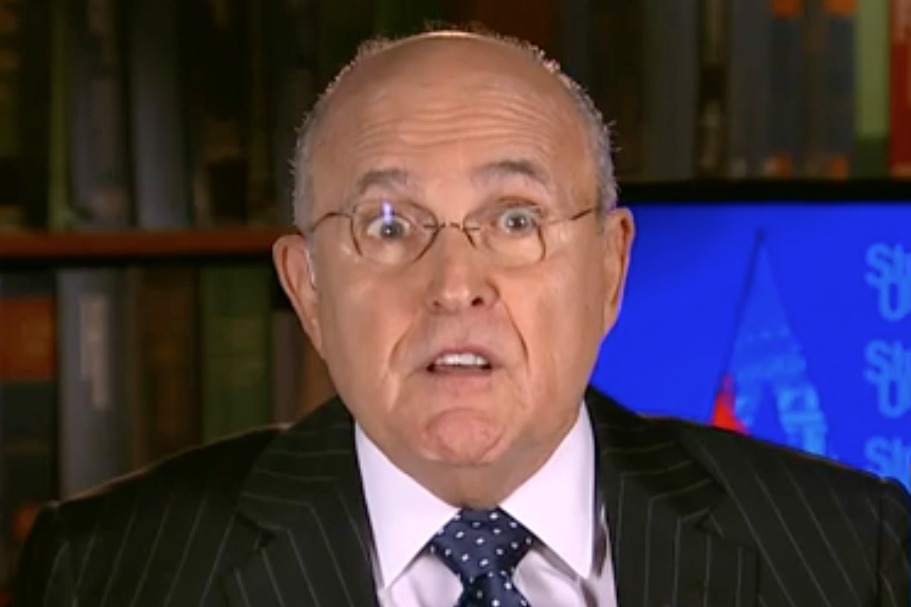 The closer Rudy Giuliani comes to his arrest, the more he falls apart. He's had incoherent meltdowns on television where he's resorted to yelling "shut up idiot" at people. He's tweeted things that read like they were copy-pasted from the Unabomber manifesto. But a newly published interview with New York Magazine might represent Rudy's lowest point yet.
Rudy met with New York Magazine reporter Olivia Nuzzi in an apparent attempt at taking control of the media narrative about his downfall. Rudy will certainly get some attention for this interview, but not the kind he's looking for. For instance, Nuzzi writes that Rudy showed up to the interview with "the fly of the pants unzipped" and at one point he started drooling: "When his mouth closed, saliva leaked from the corner and crawled down his face through the valley of a wrinkle. He didn't notice, and it fell onto his sweater."
The words that ended up coming out of Rudy's mouth during this interview are even more disconcerting. He proclaimed that the Feds at the SDNY are "assholes" for criminally investigating him. He claimed that George Soros paid the FBI to do something to him. Rudy then made the bizarre and offensive assertion that "I'm more of a Jew than Soros is."
At various points during the interview, Rudy Giuliani accidentally activated Siri on one of his three phones, and then ended up leaving another of his phones in the back of a car. Rudy was also apparently singing opera at one point. We double checked to make sure this interview wasn't satire, but it turns out the whole thing really did happen. You can read it here.
Bill Palmer is the publisher of the political news outlet Palmer Report