New evidence suggests Rudy Giuliani has flipped on Donald Trump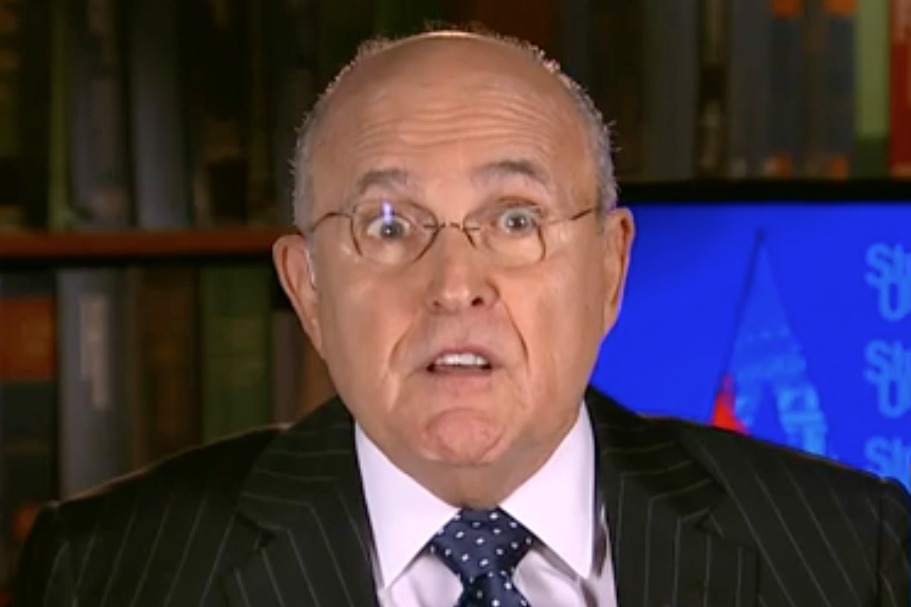 Special Counsel Robert Mueller has likely had Rudy Giuliani nailed since last year, when he cut a plea deal with Giuliani's former client, Turkish criminal Reza Zarrab. Since that time the question has been whether Giuliani has secretly cut a plea deal against Donald Trump. Believe it or not, the FBI's sudden raid against Trump's attorney Michael Cohen provides strong evidence that Giuliani has indeed flipped on Trump.
In January, Donald Trump nominated Geoffrey Berman as the new Attorney General for the Southern District of New York, which has jurisdiction over New York City. Berman had been law partners with Rudy Giuliani. This is presumably why Trump picked Berman, expecting that Berman would protect everyone involved in the Trump-Russia scandal. But it was Berman who was faced with the decision on whether to approve the FBI raid against Michael Cohen, and instead of striking it down as Trump would have hoped, he recused himself, thus allowing his underling to sign off on it.
This made abundantly clear that Berman is a man of principle who is only interested in the rule of law, and not at all interested in obstructing justice on Trump's behalf. Now that we know Berman is one of the proverbial "good guys" in the sense that he's on the side of the law, it's extraordinarily difficult to imagine that he would have been willing to take the SDNY job – knowing that the Trump Russia scandal would inevitably come under his purview – if his parter Rudy Giuliani were still a suspect or potential suspect. It would have been too obvious of a conflict.
This in turn strongly suggests that Rudy Giuliani was "off the board" in the Trump-Russia scandal by the time Geoffrey Berman accepted the SDNY U.S. Attorney nomination in January of this year. Unless you think Giuliani was fully exonerated in the Trump-Russia scandal by Robert Mueller prior to January, which seems incredibly unlikely that early on in the overall investigation, the other explanation would be that Giuliani cut a plea deal prior to January. Back in February, Palmer Report pointed out that Giuliani sounded very wary of what the FBI can do a criminal target, suggesting he'd already been through the ringer by then.
Bill Palmer is the publisher of the political news outlet Palmer Report
Leave a Comment
Comments