Ron DeSantis seems determined to lose reelection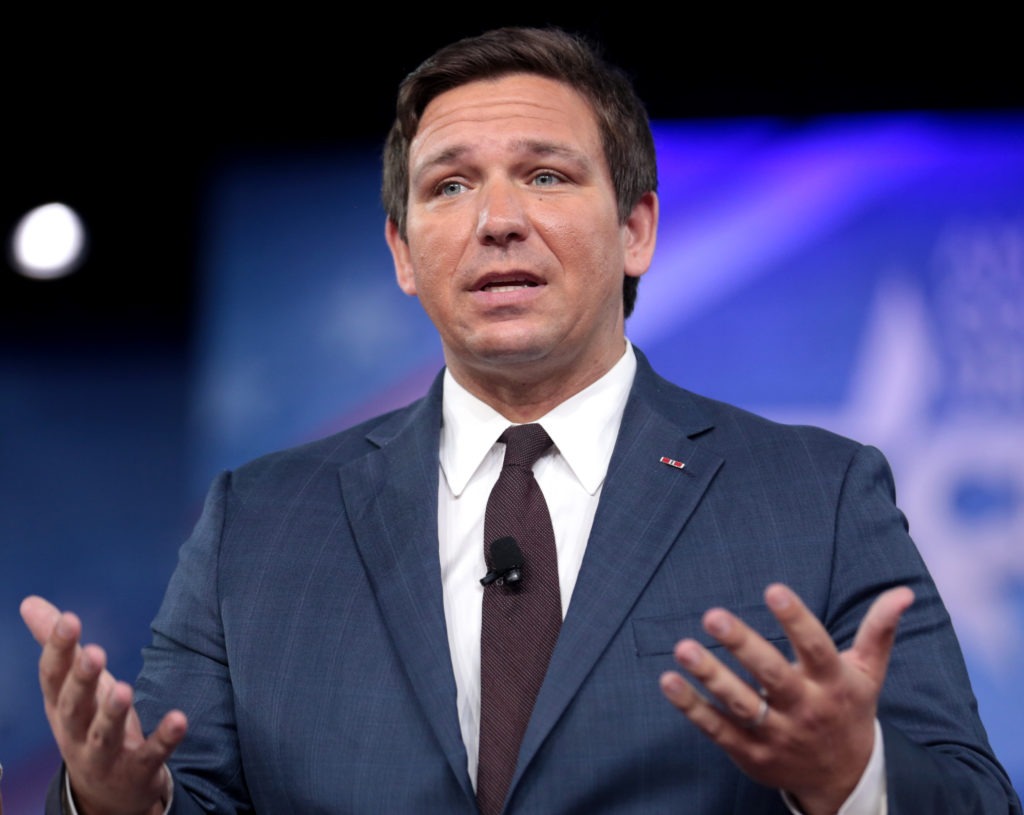 Florida Governor Ron DeSantis seems more determined than ever to work from the Trump playbook. There are two problems with this. First, the Trump playbook is so faulty, it cost Donald Trump reelection, ruined his life, and has set him up for criminal indictment. The second problem is that DeSantis is too much of an idiot to even understand how the Trump playbook works.
Take, for instance, Ron DeSantis' belief that pandering to anti-vaxxers is his ticket to political stardom. For one thing, as the rising vaccination numbers show, anti-vaxxers are too small a minority – even in Florida – to determine the outcome of an election. Worse, DeSantis isn't merely pandering to them in symbolic ways. He's tanking Florida's economy in the process.
DeSantis is so married to the idea of forcing businesses in Florida to give priority to anti-vaxxers, he's even trying to force the cruise lines to let unvaccinated people come aboard. This is despite the fact that, even as the pandemic winds down in the United States, cruise ships are one of the most dangerous remaining places possible for an outbreak.
Accordingly, the cruise lines are fighting DeSantis in court. It's not entirely clear who will win the legal battle. But either way DeSantis will lose the political battle. If he wins in court, he'll be seen as responsible for dangerously unsafe cruise line conditions, or he'll be seen as responsible for the cruise lines pulling out of Florida altogether. If he loses in court, he'll look like an impotent idiot who doesn't have the muscle to carry out his evil plans.
In reality, all Ron DeSantis is doing is handing a persuasive talking point to his 2022 Democratic opponent, who can now argue that DeSantis' extremist views are bad for Florida's tourism-based economy. DeSantis is vulnerable, and if he loses reelection in Florida in 2022, we won't have to worry about him in the presidential race in 2024.
Bill Palmer is the publisher of the political news outlet Palmer Report