Ron DeSantis now under criminal investigation over human trafficking stunt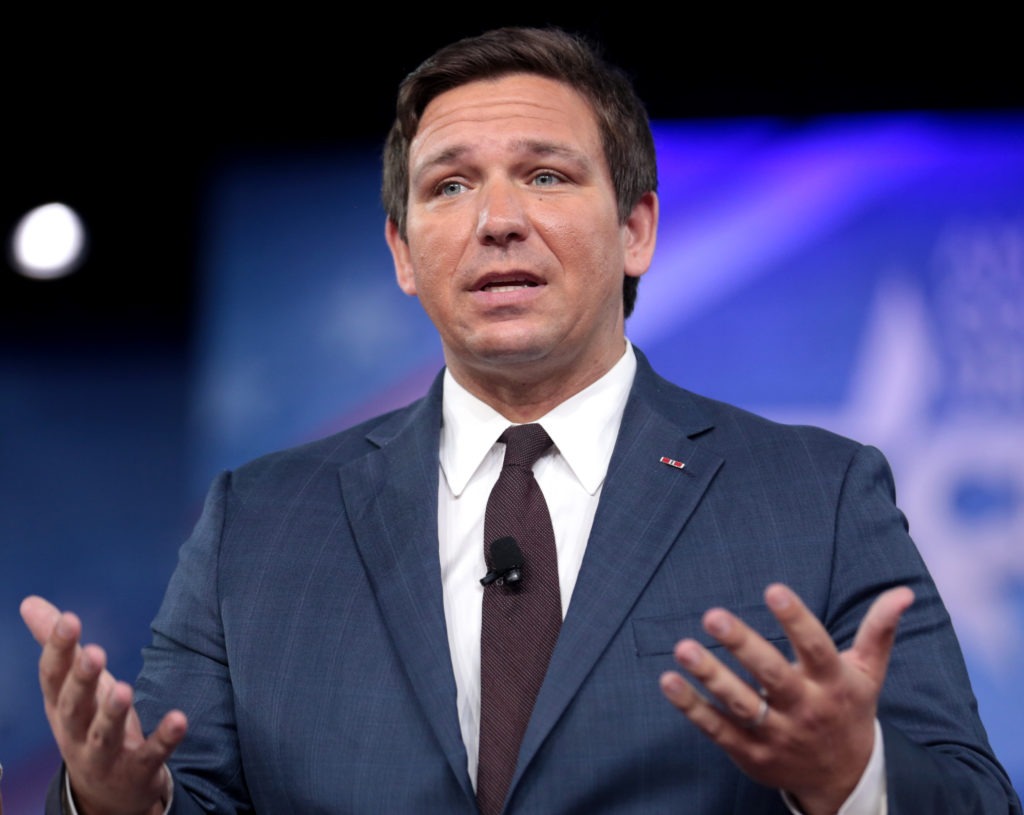 The thing about Florida Governor Ron DeSantis is that while he's vile and evil, he's also very stupid, and so he's in way over his head. This was no more clear than when he kidnapped a group of asylum seekers in Texas and trafficked them across state lines to Massachusetts where he stranded them, to try to push immigration to the forefront of the headlines. In the process he committed several crimes, and now he's under criminal investigation for it.
The Sheriff of Bexar County, Texas has launched a criminal investigation into DeSantis' stunt, according to the Miami Herald. The Sheriff has pointed out that these asylum seekers were "lured under false pretenses" into going with DeSantis' henchmen. While the Sheriff can't say it yet because he has to run an impartial investigation, luring someone under false pretenses, and then not allowing them to leave, meets the legal definition of kidnapping. And transporting them across state lines is trafficking.
Of course a criminal investigation like this has to start with the henchmen who did the luring and kidnapping and transporting, and flip some of them in order to work its way up to DeSantis. But it's clear where this is going.
We should also point out that because multiple elected officials have publicly asked the DOJ to investigate this as well, it's a given that the DOJ will indeed investigate the matter. But the DOJ may not announce that it's investigating DeSantis, because that's not how the DOJ operates.
So we're about to hear a lot of angry defeatist ranting along the lines of "Why is the DOJ refusing to investigate DeSantis?" But in reality, the DOJ simply isn't going to tell us what it's working on. Just like it didn't tell us that it was closing in on Donald Trump, even as it was preparing to go into his home. Bottom line: Ron DeSantis is in real trouble. But criminal probes of this type take time, whether it's the DOJ or a Texas Sheriff. DeSantis won't be brought to justice before November, he's up for reelection and in real danger of losing to Democrat Charlie Crist. So now is the time to get behind Crist and finish DeSantis off politically before prosecutors even get to him.
Bill Palmer is the publisher of the political news outlet Palmer Report