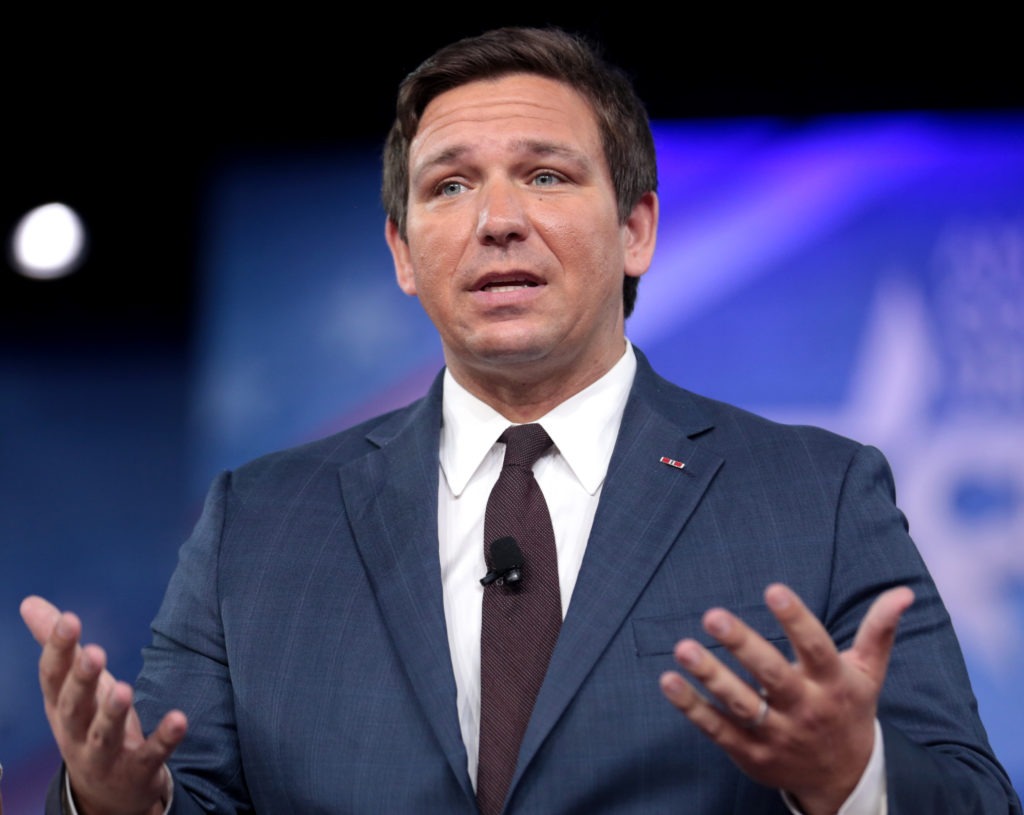 There's a prevailing narrative out there that Florida Governor Ron DeSantis is a politically savvy monster who will inevitably be a force to be reckoned with in 2024. But the facts of the matter keep pointing to a different narrative: DeSantis is an arrogant petty buffoon who's in way over his head, and his weak approval rating puts him in danger of not even being reelected in Florida in 2022.
To that end, DeSantis is trying to advance his career by attempting to sabotage President Biden's vaccine initiatives at every turn. DeSantis signed a plainly illegal executive order, barring Florida business entities from requiring their employees to be vaccinated.
But now a federal judge has already ruled against DeSantis, thus allowing the health care industry to require its Florida employees to be vaccinated. We expect DeSantis will continue losing similar ongoing court battles in other industries, because the law is pretty clear to begin with, and he's on the wrong side of it.
Of course the defeatists will argue that Ron DeSantis still wins this battle by losing in court, because he succeeded in pandering to Donald Trump's unhinged far right base. But that's never been a winning strategy – not for Trump or anyone else. Trump's base is way too small to matter in a general election, as we were reminded in 2020. And pandering to them in this way just turns off voters in the middle, as evidenced by DeSantis' ugly approval rating in the state.
The reality is that Ron DeSantis just isn't very good at politics. He's been trying to copycat the Trump playbook from the start, without understanding that the Trump playbook is what caused Trump to lose badly in 2020. If DeSantis keeps up this self destructive behavior, and if those of you reading this decide to put in the work, we can defeat DeSantis in Florida in 2022, and thus finish him off before we even get to 2024.
Bill Palmer is the publisher of the political news outlet Palmer Report