Ron DeSantis is a walking disaster at this point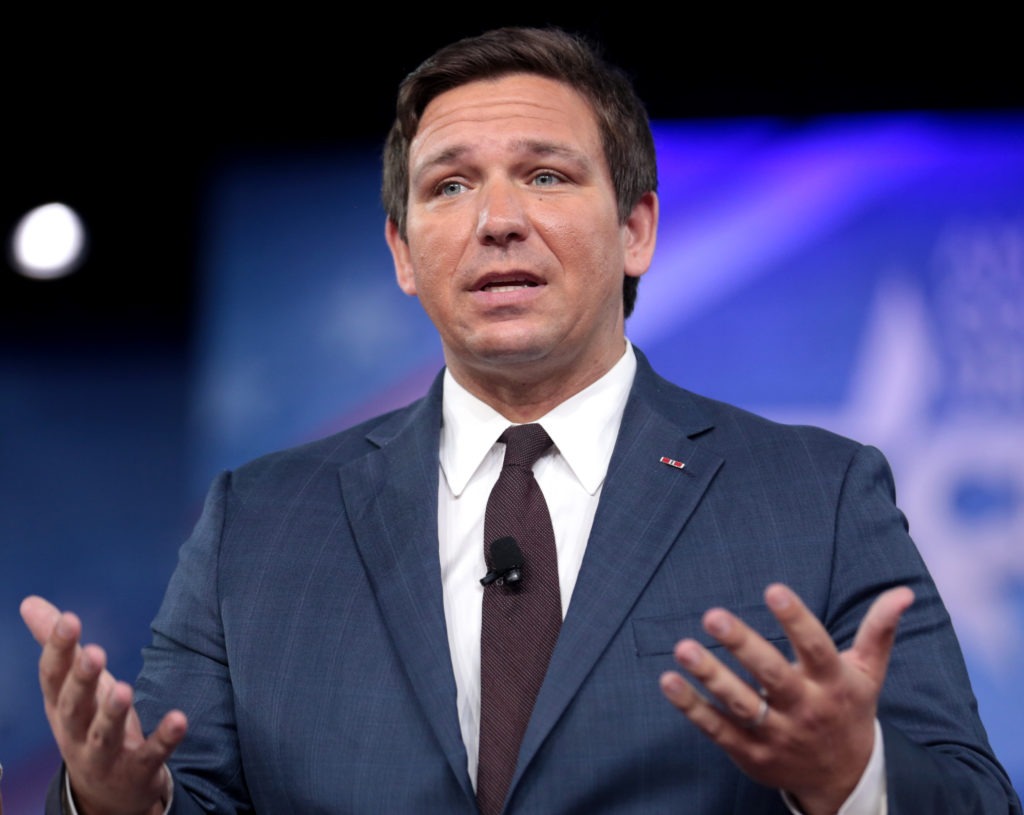 The ignorance of Florida Governor Ron DeSantis is absolutely mind-blowing. DeSantis is like an empty-headed slug, crawling around trying his best to irritate just about every human being in the state of Florida. DeSantis has been on an anti-transgender crusade for months now. His utter stupidity in engaging in baseless attacks against children really should tell Floridians who and what this guy is — and what he is is slime.
During a Press Conference, DeSantis spoke indignantly about doctors who provide gender affirming treatment to children. Explaining that, in his opinion, they should all be sued, DeSantis declared they were trying to "castrate young boys." DeSantis also complained bitterly about the USDA. They provide funding for school lunches.
Ranting like the madman he is, Ron "Medusa" DeSantis claimed President Biden was "threatening to take away lunch money from poor kids as punishment from us protecting women's sports." The man is insane, and Biden has done no such thing. So what can we do to keep the meddling Governor from permanently scarring our transgender kids? Vote.
That really is the only thing we can do. Beating DeSantis this November will take hard work, but it can be done. Just look at this poll. A new poll from Equality Florida shows LGBTQ individuals are angry and turning away from DeSantis.
In this poll, 77% of respondents say DeSantis and company have taken away the rights of the LGBTQ. The poll was conducted from July 5 through July 12. Lots of people are infuriated by the talentless Governor. The question is — are there enough of them to counter the people who actually LIKE DeSantis?
Florida is a notoriously difficult state to poll. And it is always close. This race needs to be front and center. Because DeSantis is beatable, and every day that he exposes his willful and bizarre ignorance, he becomes even more so.