Ron DeSantis has a whole new insurance scandal on his hands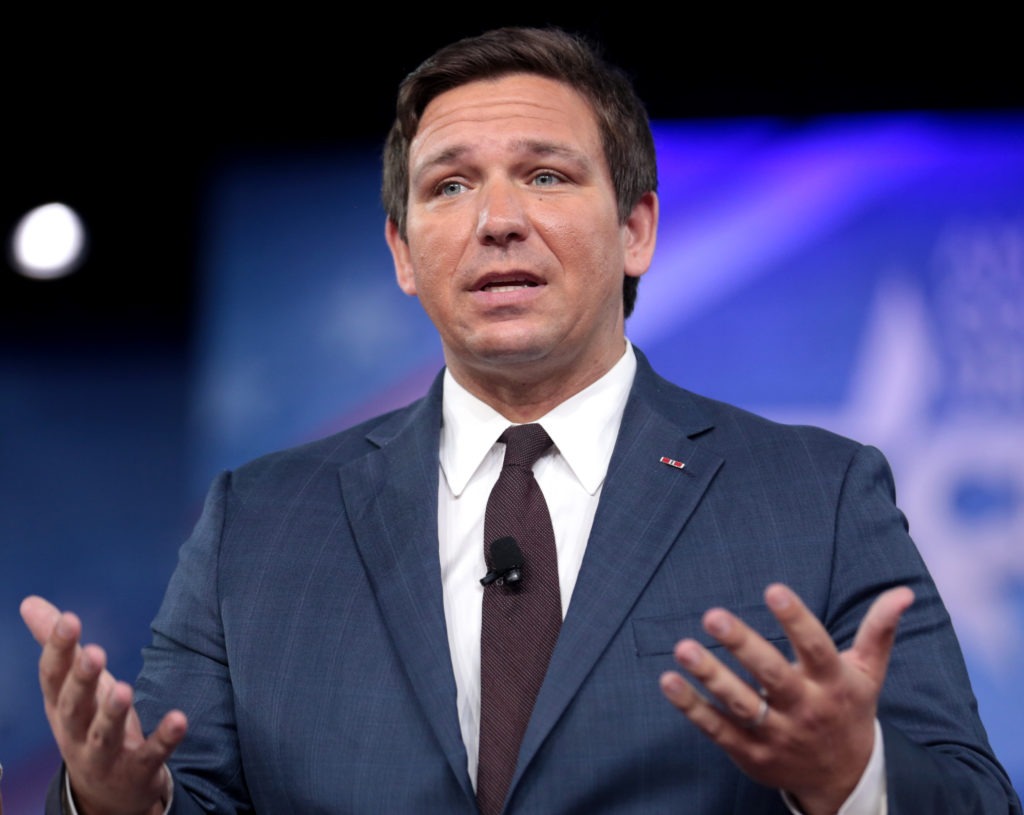 There's bad, really bad, and DeSantis bad. Bad is a governor who doesn't address a serious problem of rising insurance rates in his state. Really bad is a governor who takes in millions from the insurance industry in return for massive giveaways. DeSantis bad, however, involves engaging in both actions at once. It's reserved for amoral hypocrites engaged in a maniacal pursuit of power.
A new report released this week from Hedge Clippers, a campaign of the Center for Popular Democracy, reveals that Florida Gov. Ron DeSantis and his PAC received $3.9 million from the insurance industry over the past five years, including over $150,000 in a day from several State Farm agents. In addition, two property casualty insurers together contributed $125,000 to DeSantis' inaugural fund.
The report, entitled "How Ron DeSantis Sold Out Florida Homeowners: Insurance Rates Soar, Corporations Profit, Campaign Cash Floods In," begins with the gloomy sentence, "Floridians are suffering." It details the disturbing insurance situation in Florida under DeSantis' watch. Not only are Florida's homeowner insurance rates triple the national average, but rapid increases have forced homeowners to go uninsured at nearly twice the national rate.
Adding insult to injury, Florida has been particularly affected by climate change, a reality that DeSantis and the Republican Party love to ignore, if not deny. Florida has been facing increasingly frequent and severe hurricanes and other destructive weather events. DeSantis has only made things worse, with his Office of Insurance Regulation approving greater rates, overseeing higher overall increases than his predecessor. This year, increases are expected to average a whopping 40%.
While his constituents suffer, DeSantis has handed the insurance companies two big wins. First, he created a taxpayer-funded reinsurance fund to the tune of $2 billion. Instead of letting insurance companies purchase reinsurance coverage on the open market as is customary, DeSantis decided it was best to create a state-subsidized insurance fund using tax dollars. This means Floridians are footing the bill to help prevent insurance companies from getting tanked by a weather catastrophe.
DeSantis' second gift to insurance companies was removing homeowners' ability to recover attorney fees when suing insurance companies when they fail to honor claims. According to the report, this represents a "momentous" departure of what had been Florida state law since 1893. It also opens the floodgates for insurers other than property insurers to demand the same pricey benefit.
This new report about DeSantis' alarming insurance scandal is just one insight into how he operates as the governor of Florida. It is not hard to imagine how DeSantis would be as President of the United States. (Hint: DeSantis bad.) It is also quite difficult to imagine a Republican presidential nominee who would be any better. Democrats must win big in 2024.