Ron DeSantis gets squeezed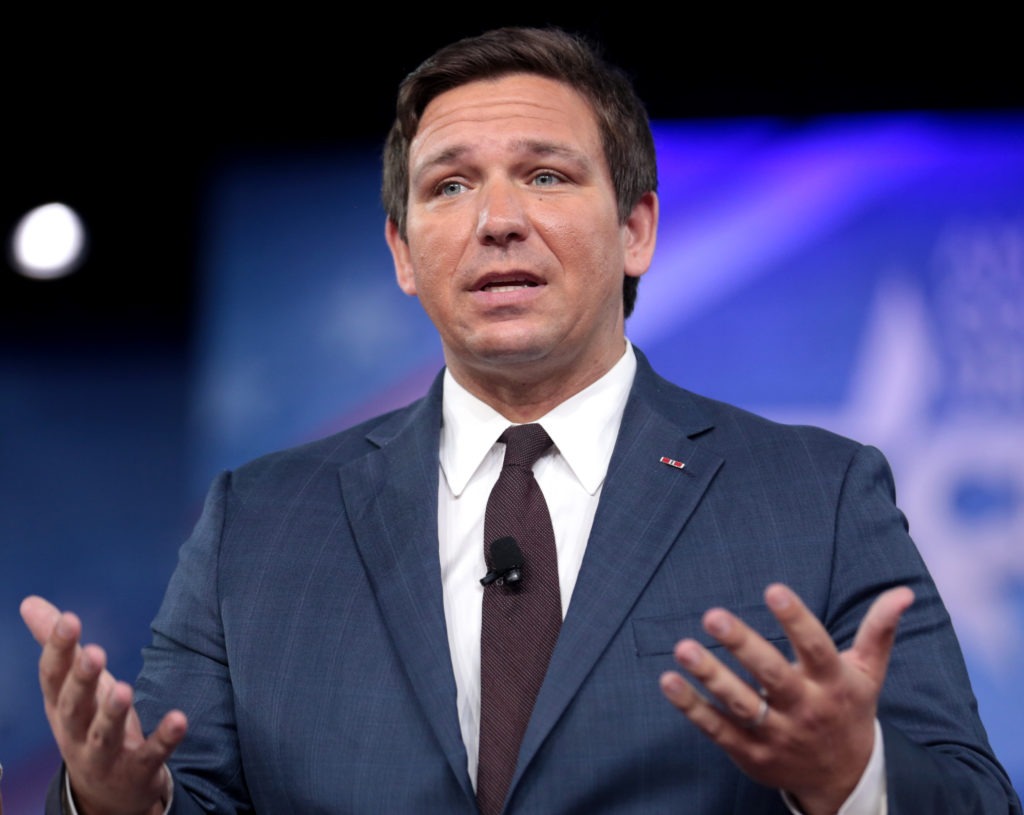 Friends and readers, we may have unwittingly found a solution for all those insomniacs. And just so you know, I am one of them. Sleep has always been something very difficult for me to obtain. I am a bit nocturnal, I must admit.
But this discovery is a bit of a healing balm for all the insomniacs who suffer in silence as the night moves forward and they toss and turn relentlessly, trying to no avail to find some sleep.
So here is my proposed solution. Listen to the voice of Ron DeSantis. DeSantis is one of the most humorless, least charismatic beings in existence. And his voice, while not soothing, is so leaden, emotionless, and tiresome that it could come in handy for insomniacs. It is also flatter than a Kansas highway. Yes, DeSantis may have one skill — effortlessly causing sleep to return to insomniacs everywhere.
"Mechanical try-hard." And I am not the only one who thinks so. The New York Times seems to agree. The person who wrote that phrase above is Jennifer Szalao. It's part of a book review — a review of Ron's new book. The title? "The courage to be free."
"Reads like a politician's memoir turned out by ChatGPT." With that title, one pictures the freedom of the open highway. One pictures roads leading to nowhere, glistening red-rock canyons, Americans exercising their freedoms from everywhere to cafes, to schools to the crystal white sands of Florida.
"Courageously free of anything that resembles charisma." Alas, that is not what people will be getting. "Dull coldness at the book's core." Now, this should not surprise us. Would anyone with one degree of sanity think DeSantis could do anything the least bit interesting?
"Even the title is an awkward feint at boldness while clinging to the safety of cliche." Ron DeSantis attempting an interesting book would be like Lindsey Graham showing spunk, like Josh Hawley showing courage, like Donald Trump eating a healthy salad. It's just not going to go well.
"If supporters were waiting for DeSantis to "humanize himself for a national audience, they'd be sorely disappointed."
And that's the problem DeSantis has. He has no charisma. None. DeSantis is charisma-less. He's that guy that one cannot even picture smiling and cannot even imagine a woman sighing and saying, "there he is. My prince charming."
And that's why his book likely is as soulless as the man himself. It's also why he will never be president.