Preparations are well under way for the 50th World Economic Forum annual meeting in Davos. Hotel rooms have been prepared, events scheduled and name tags have been printed. One of those name tags, however, has already become obsolete: that of Andrew L. Peek, the senior director for European and Russian affairs at the National Security Council who was supposed to accompany Donald Trump to Switzerland.
Before he was escorted out of the White House last Friday after a short two-month tenure, Peek was the third person on the job in just one year (after Fiona Hill and Tim Morrison) and the website of the U.S. State Department still has him listed as "DEPUTY ASSISTANT SECRETARY OF STATE FOR IRAQ AND IRAN, BUREAU OF NEAR EASTERN AFFAIRS, December 11, 2017 – Present". Apparently, it is difficult for anyone to keep up with the personnel turnover in the Trump administration.
So far, the only explanation given with regard to Andrew Peek's sudden and rather public departure from the White House was that he had been placed on administrative leave pending a security-related investigation. This dearth of information, paired with the rather ominous-sounding notion that a person working in such close proximity to the American president has unresolved security issues that warrant an investigation, has given rise to a number of rumors and speculations on social media. In this online chatter, interpretations of the situation differ greatly, depending on the various users' political leanings. The situation is very confusing and we are left with the rather alarming realization that in this land of confusion we currently find ourselves in, virtually any and all of the speculation could actually turn out to be true.
One thing, however, is certain: Andrew Peek will not accompany Donald Trump to the Swiss mountains where the much-beleaguered president is headed on the eve of the first full day of the impeachment trial against him. It is safe to assume that getting away from all of this will be a welcome respite for IMPOTUS the Third and that he is going to use the international forum to massively brag about his successes regarding the signing of the first phase of a trade deal with China and the USMCA. While Donald Trump can expect mostly cordial encounters with business leaders from around the globe – after all, many of them have profited financially from his policies – he will also be confronted with discussions about climate change and the urgent need for global initiatives to fight the impending crisis.
Someone who – in contrast to Andrew Peek – will definitely be in attendance at the Davos meeting is Greta Thunberg. The Swedish climate activist is scheduled to speak on the same day as Donald Trump and perhaps their paths will cross on that mountaintop in Switzerland, offering Greta a chance to give Trump, the climate change denier, yet another dirty look, just like she did at the United Nations gathering in New York last year.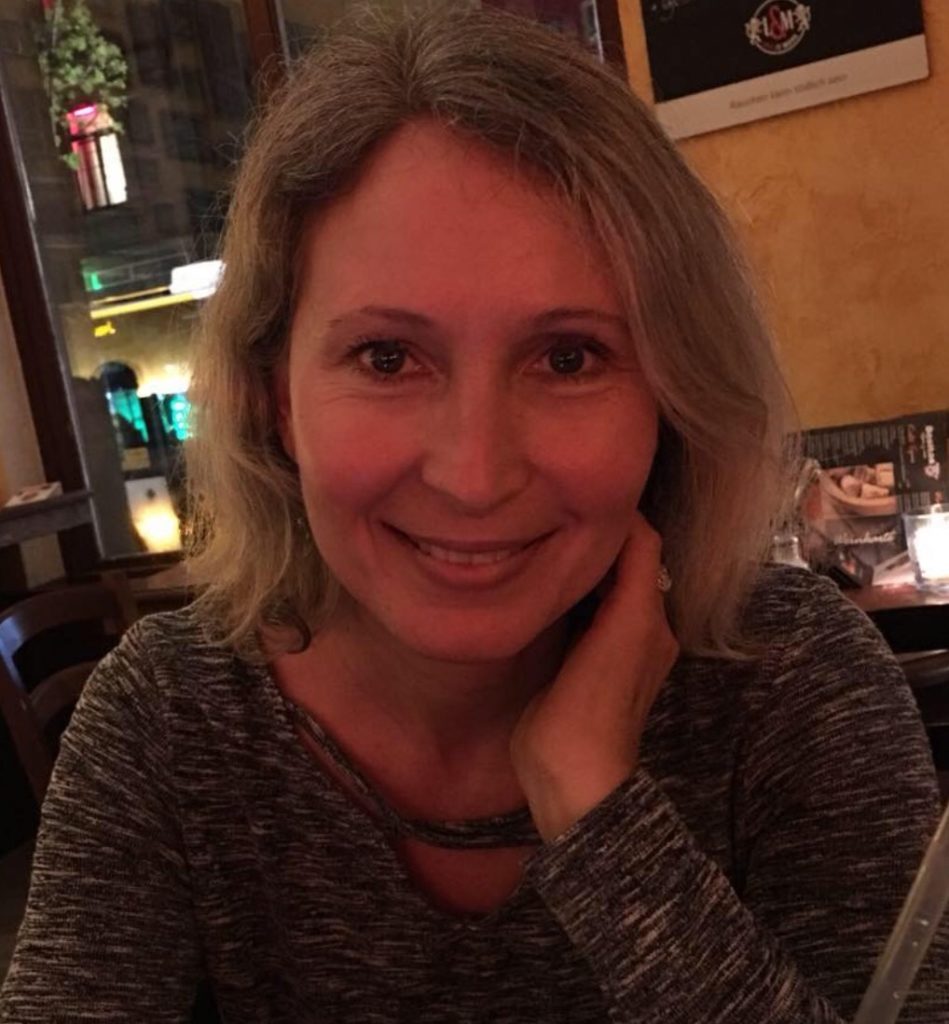 Isabel is a teacher of American language, literature and culture.
She lives in Germany with her husband and two children.