Donald Trump has a whole new Julian Assange problem
Richard Grenell, Trump's new intelligence chief, is now becoming embroiled in the Julian Assange extradition fight. According to court filings made by Assange's attorneys, they have recordings and screenshots of Grenell's involvement in the WikiLeaks founder's legal troubles. Apparently, according to the attorneys, Grenell was acting on Trump's orders.
While we wait for this latest Trumpy sh*tshow to unfold, it's come out that Chuck Schumer is investigating Grenell as well, and the CIA reportedly just had a closed door meeting with the Gang of Eight amid speculation that the briefing is concerning the fact that our top intelligence chief is nothing more than Trump's handmaiden.
Grenell has also been seen as running interference for upper-echelon Russian mobster, Dmytro Firtash, in his fight against extradition to the US from Vienna for bribery. Firtash is the guy who wired Lev Parnas' wife the inexplicable million dollars. Firstash is also "Ukraine corruption-fighting pals" with Rudy Giuliani. If this doesn't smell like something rotting on the asphalt in the midday sun, we don't know what does.
As frightening as all this is, Trump has spent the day congratulating himself on his ratings and fanning the flames of conspiracy that the COVID-19 influenza is merely a Deep State invention to bring down his Presidency. Madness. We will get through this.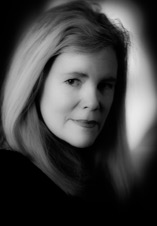 TR Kenneth is the author of the thriller, A ROOM FULL OF NIGHT.  You can read all about her at trkenneth.com and on Twitter