If this shocks you, that's a good thing
It's still a mystery why Donald Trump could snag even a one percent approval rating, let alone forty. Nonetheless, some polls show him at forty. Don't let this discourage you. If you use a mail-in ballot, vote early. You can also take it to a certified ballot box. Additionally, in certain states, you can drop off your ballot to the county clerk's office. There's another way to vote, and that's to just take your beach chair and mask, and wait in line while social distancing on election day.
The other thing to remember is every time one of these election polls come out and the Trump approval rating shocks you, it's a good thing. There is no room for anything in this election but an enormous blue tsunami. There can be no doubt who the winner is. So, let Trump's forty percent approval rating be scary enough to slough off any apathy, and wear that Biden-Harris t-shirt everyday if you can. Let people know that Biden's winning is going to be overwhelming and inevitable. Then maybe those diehard Trumpsters will stay home instead.
Congress needs to act in order to get to the bottom of the USPS sorting machine scandal. DeJoy needs to be removed ASAP and being on summer vacation is no excuse for our lawmakers. Contact your Republican and Democratic representatives and urgently ask that they act. Between COVID- 19, the unemployment tragedy and the sh*itstain illegally occupying our White House, it's going to be a hard road to January 20th, 2021, but we've come this far. We will get there one day at a time. Don't let a minute go to waste.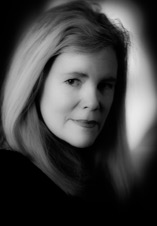 TR Kenneth is the author of the thriller, A ROOM FULL OF NIGHT.  You can read all about her at trkenneth.com and on Twitter
Leave a Comment
Comments