Donald Trump's impeachment antics reach a bizarre new level
Back to work after Christmas celebrations, the head-scratching continues over Donald Trump's holiday behavior. According to Donald Trump, Mitch McConnell has complete control over how the impeachment trial is to be conducted in the Senate. In pure Trumpian hypocrisy, he questions Nancy Pelosi's right to impeach the President of the United States with just a small House majority (which isn't actually small).
It is no secret that Trump lacks any refined knowledge about the government and how it works. He does not know anything about our historical development as a nation; this should concern, though not surprise, us all. We should have expected the Twitter storm of anti-Pelosi, anti-impeachment banter. It is easy to dismiss as the usual craziness of the most incapable and unstable President the nation has ever seen.
We should have expected the Christmas message from the First Couple. A cursory reading makes it easy to gloss over the content. There are, however, some concerning lines when examined in the context of the Trump Era. Trump calls for fostering "a culture of deeper understanding and respect – traits that exemplify the teachings of Christ." Seeking a less Christ-like figure in history leaves us with some very historically unpopular people. The man who made fun of a disabled reporter is calling for respect. Do as I say, not as I do? Is the culture of deeper understanding referring to the absolute lack of empathy for migrants seeking asylum? Should we consider the desire to remove healthcare from millions of Americans, an example of "…compassion …" to those in need?
For those living under a rock, where the Trump administration and its followers used to reside, we only need to look to what should be the Christmas story of 2019. Army 2nd Lieutenant Gibram Cruz returned home from his post to see his mother, who is about to be deported. The soldier who enlisted to protect our nation, returned home to say good-bye to his mother. Rocio Gomez is a fifty-year-old undocumented immigrant who has lived in this country for over 30 years. She owns a home, a business, and has raised three children here in the United States. The family is praying for a miracle before January 2nd when she must return to her native Mexico.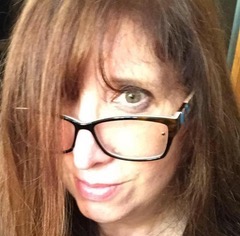 Virginia is a university & law school graduate, mom, entrepreneur and angry Democrat, hoping for change.