Donald Trump has yet another financial scandal on his hands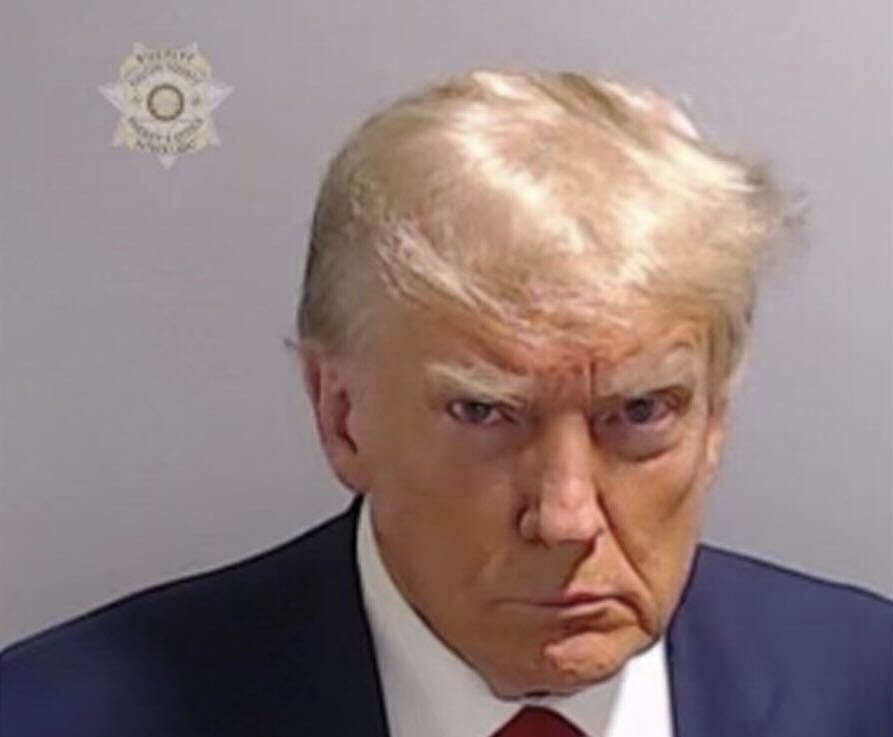 Only Donald Trump can twist his infamous mugshot into a weird tale of greed and hypocrisy. Once again, Trump has pounced after sensing an opportunity to make a quick buck without caring to consider the legal ramifications of his actions. Although Trump has already made millions off his mugshot, he shouldn't spend it just yet—Fulton County just may have a claim to it all.
We can only guess whether Trump's lawyers warned him that trying to profit from his recent mug shot could violate federal copyright law. Whatever happened, we know that Trump proceeded to include the mug shot on merchandise, happy to please his fans while taking their money. Within a week, Trump's sales hit $7.1 million, raising as much as $4.18 million in a single day, according to reporting from Politico.
The thing is, while the federal government cannot hold copyrights, Fulton County can. Experts have been confirming that in Trump's case, the rightful copyright owner of the mug shot photo is the law enforcement agency, which means the Fulton County sheriff can pursue a claim against Trump for the profits. Conveniently, Fulton County is "desperate" right now for funding its jail, which is in an "overcrowded, dilapidated and dangerous state," according to a report from local station 11 Alive.
Despite the legality behind the ownership of the mug shot, Trump adviser Chris LaCivita did not hesitate to threaten others from using it. "If you are a campaign, PAC , scammer and you try raising money off the mugshot of @realDonaldTrump and you have not received prior permission …WE ARE COMING AFTER YOU you will NOT SCAM DONORS," he posted on X.
In June, Fulton County Sheriff Patrick Labat again pleaded with the commissioners for money, insisting that the jail is "a human crisis" and wondering how the building is still standing. Bringing a copyright lawsuit against Trump and his campaign for profiting from the mug shot might prove to be the long-sought answer to Fulton County's funding problems. Stay tuned.