Donald Trump's day from Hell
To say that today was not a good day for Donald Trump would be an understatement of gigantic proportions. The day started off with the public testimony of former Ambassador Marie Yovanovitch who was ousted from her post in Ukraine after a smear campaign orchestrated by Trump's personal lawyer and friend Rudy Giuliani. Ms. Yovanovitch's testimony was highly compelling in terms of illustrating the phenomenal damage Donald Trump and his shadow "diplomats" have been doing, both to a civil servant of sterling reputation and to the foreign policy interests of the United States.
While the televised hearing was still going on, news broke that Trump's long-time confidant Roger Stone had been found guilty of all the charges he had been indicted for, namely one count of witness tampering, one count of obstructing an official proceeding and five counts of making false statements to congressional investigators. As Palmer Report explained earlier, the testimony given during Stone's trial blew a giant hole into Trump's claim that he had no knowledge about anyone related to his 2016 campaign attempting to coordinate WikiLeaks' release of the DNC emails stolen by Russian hackers.
The fact that Donald Trump decided to engage in an attempt at intimidating Marie Yovanovitch via Twitter for everyone to see while his old associate was in the process of receiving a guilty verdict for witness tampering is just a little bit too much on the nose. If this was a script for a TV show, it would almost certainly be rejected for being too unrealistic. Consequently, Trump's dwindling army of defenders is struggling really hard right now to come up with a way to spin this and to defend the indefensible.
But the day wasn't over yet when the televised hearing had concluded and Roger Stone's trial had ended with a guilty verdict, so there was more room for devastating news for Donald Trump. This news promptly came when CNN obtained a copy of David Holmes' opening statement delivered during his closed door deposition in Congress. Holmes is the aide that Ambassador Bill Taylor referenced during his testimony on Wednesday as a firsthand source for a telephone conversation between Donald Trump and EU Ambassador Gordon Sondland which directly links the president to the pressure campaign that was conducted in Ukraine.
David Holmes describes a phone call he and at least two other witnesses overheard on July 26 at a restaurant in Kiev
– just one day after the now infamous phone call between Donald Trump and Volodymyr Zelensky. Here is what passed between Sondland and Trump, according to Holmes' opening statement:
"I heard President Trump then clarify that Ambassador Sondland was in Ukraine. Ambassador Sondland replied, yes, he was in Ukraine, and went on to state that President Zelensky 'loves your ass.' I then heard President Trump ask, 'So he's gonna do the investigation?' Ambassador Sondland replied that 'he's gonna do it,' adding that President Zelensky will do 'anything you ask him to.'"
The exchange was later discussed among those present and David Holmes remembers questioning Gordon Sondland about the President's interests and priorities in Ukraine. The EU Ambassador unequivocally stated that Donald Trump didn't really care about the war with Russia, just about "big stuff". According to Holmes' testimony, when Sondland said "big stuff" he meant "'big stuff' that benefits the President, like the 'Biden investigation' that Mr. Giuliani was pushing."
This sounds very much like the firsthand testimony Republicans have been clamoring for since the impeachment probe has begun. Let's see them try to spin it.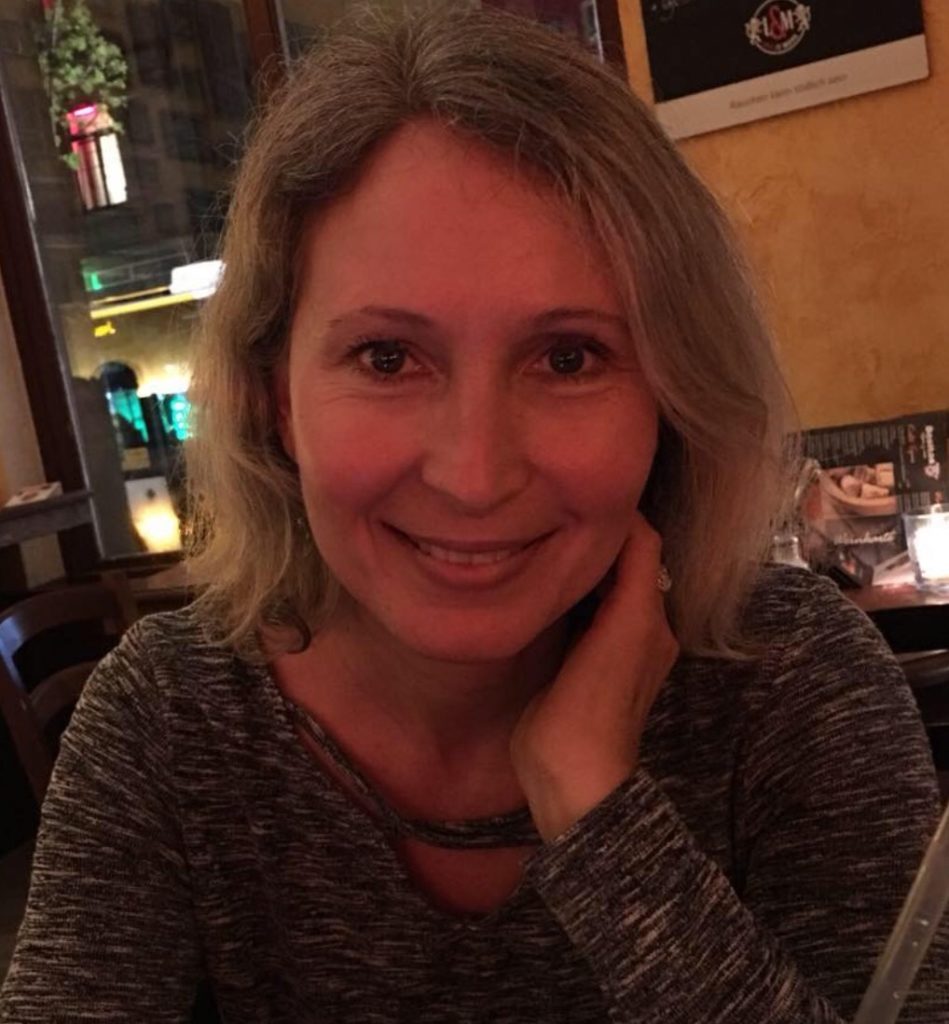 Isabel is a teacher of American language, literature and culture.
She lives in Germany with her husband and two children.