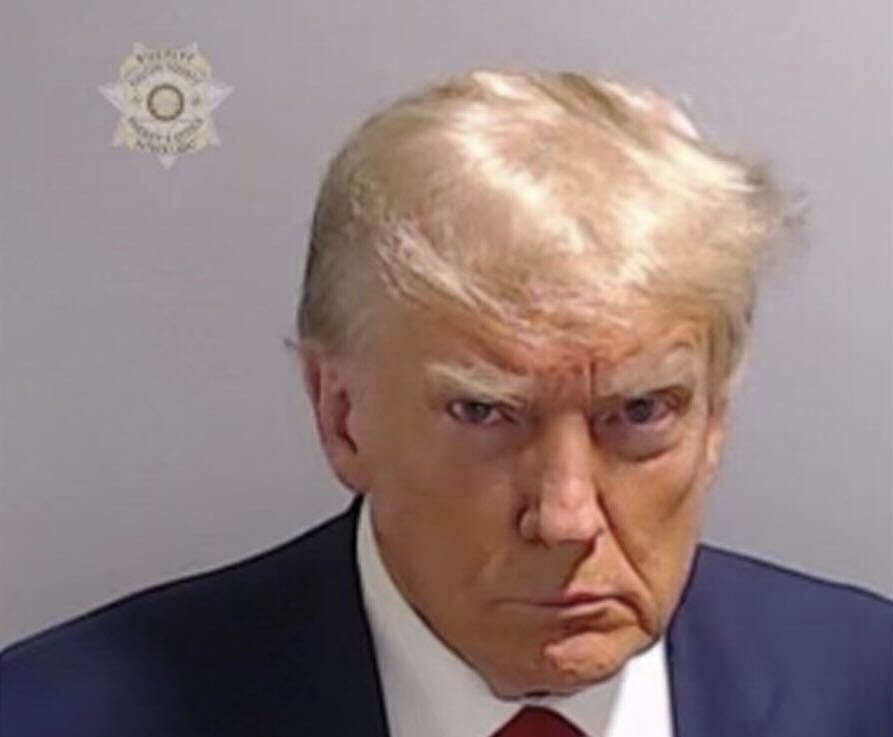 Exactly one month ago I predicted that Donald Trump would be in jail by Christmas. I described what I believed to be two inevitable, necessary and sufficient conditions under which that will happen. The first condition has been met, Donald Trump has now been issued a gag order by Judge Tanya Chutkan. She has barred Donald Trump from criticising prosecutors, the court and possible witnesses ahead of his trial on election subversion charges. The second condition is Trump openly defying that order.
The gag order follows immediately on the heels of the latest Trumpian slurs in which Trump slammed prosecutors as "a team of thugs" and attacked one witness in the case as "a gutless pig." Judge Chutkan said a limited gag order against Trump was necessary to prevent "a pre-trial smear campaign."
What happened next is important, ladies and gentlemen, brothers and sisters, so pay careful attention. A Trump spokesman, unquestionably parroting Donald Trump himself verbatim, described the move by Chutkan as "an absolute abomination and another partisan knife stuck in the heart of our Democracy by Crooked Joe Biden."
Sounds exactly like Trump talking, doesn't it? It is. In other words, Trump sent some lackey out to quote him precisely in an immediate criticism of Judge Chutkan. In other words, Trump's response to the gag order was an immediate defiance of that order — by proxy.
Now, most defendants in Trump's position would think, "Okay, I'll be careful to say nothing about the judge or anyone else until the case is over." But not Trump. Why? Because Trump doesn't know how to keep his stupid mouth shut. He simply cannot do it and he knows it, no matter how powerful the inducement, no matter how terrible the consequences.
Part one has been accomplished. The trap has been set. Now comes the easy part, waiting for the moron to walk right into the trap. And walk right into it he will. He won't be able to stop himself, no matter how much his lawyers beg and plead with him not to. It's only a matter of time. Because he's stupid.
Trump's lawyers realise this. Trump attorney John Lauro, who spoke on Trump's behalf, defended his "colourful language" as part of the "rough and tumble" of politics.
He argued that Trump was in the middle of a campaign and should therefore be "entitled to speak truth to oppression." Yes, he actually said that. Speaking "truth to oppression." But Judge Chutkan would have none of it. She called it exactly what it was. "Because he is running for president he gets to make threats?"
Here is finally the point. Since Donald Trump is a narcissist he simply will not be able to keep himself from shooting off his stupid mouth. He will "forget" about the judge's proscriptions and attack her, witnesses against him and the prosecution. That's the easy part.
Now all we have to do is wait. Donald Trump will open his stupid mouth and blow it. Of course, the judge will have to put him in jail for it or the gag order means absolutely nothing. But I have faith that she will. Once she realises that nothing short of jail is going to work, she will have no other choice. And, as ever, ladies and gentlemen, brothers and sisters, comrades and friends, stay safe.
Robert Harrington is an American expat living in Britain. He is a portrait painter.