These idiots just handed us more momentum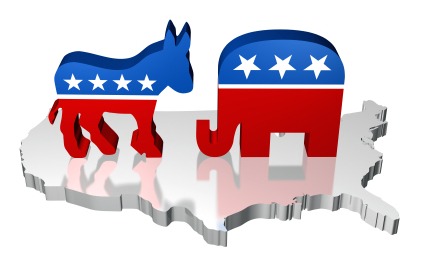 It would be far better for everyone involved if the Republican Party simply didn't exist – or at least behaved in a non-deranged manner. As things stand, we're stuck dealing with a Republican Party that's as right wing extremist as it is mentally unstable as it is criminally psychotic. The only silver lining is that these idiots keep handing us momentum when it comes to the battle to take them down.
First we learned that the illegitimate Supreme Court – at this point fully controlled by right wing Republican extremists – intends to take women's basic rights away. That infamous leak shifted the generic midterm polls from leaning slightly Republican, to now five points in the Democrats' favor. Good job, idiots.
Now it turns out the latest round of Republican voter suppression laws are in danger of backfiring. Daily Beast has discovered that Republican voter suppression laws in Georgia actually motivated more people to turn out and vote against the Republicans. It's a reminder that such laws, while unconstitutional and blatantly racist in nature, don't somehow magically make it impossible for people to vote – it only makes it more of a pain to vote. And when the public is sufficiently enraged, they're far more likely to jump through any hoops necessary in order to vote.
These Republican idiots just keep finding new ways to hand us more momentum heading into the midterms. We're obviously going to have to put in a lot of work in order to pull it off. But at this point the polls and the motivation are firmly on our side. Let's get to work. Go find out where you can help the most.
Bill Palmer is the publisher of the political news outlet Palmer Report