Protesters project hilarious messages over the entrance to Donald Trump's Washington DC hotel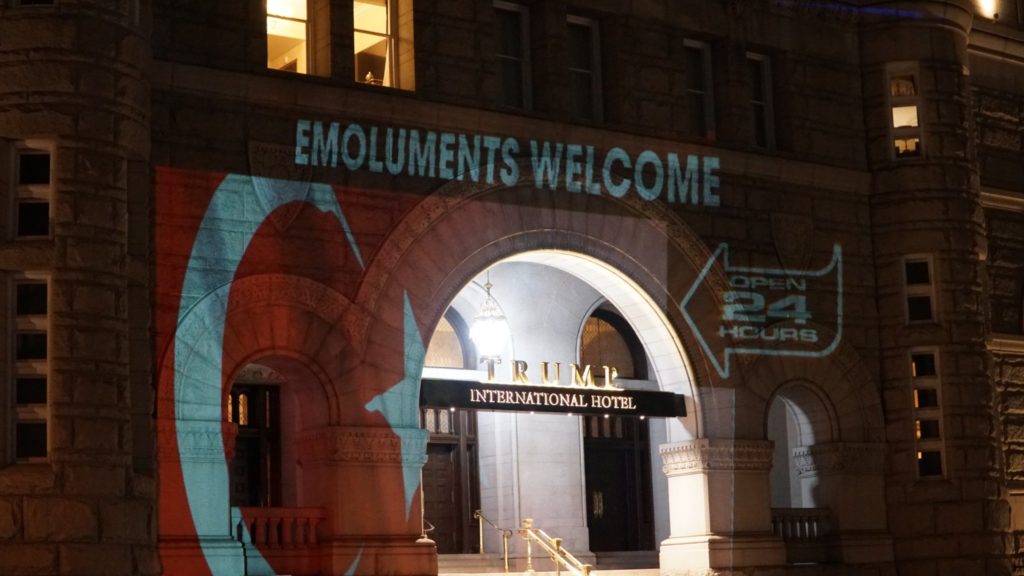 In the months since Donald Trump was named the winner of the presidential election, protesters have targeted him and his brands and properties in a number of novel ways. This evening, protesters have taken things to a new level by using lighting equipment to project hilarious messages over the main entrance to Trump's hotel in Washington, DC.
Bell Visuals is publicly taking credit for having projected the message "Emoluments Welcome" above the entrance to Trump International Hotel, which is just blocks from the White House. Robin Bell, the founder of the company, revealed in a tweet (link) that this was his handiwork: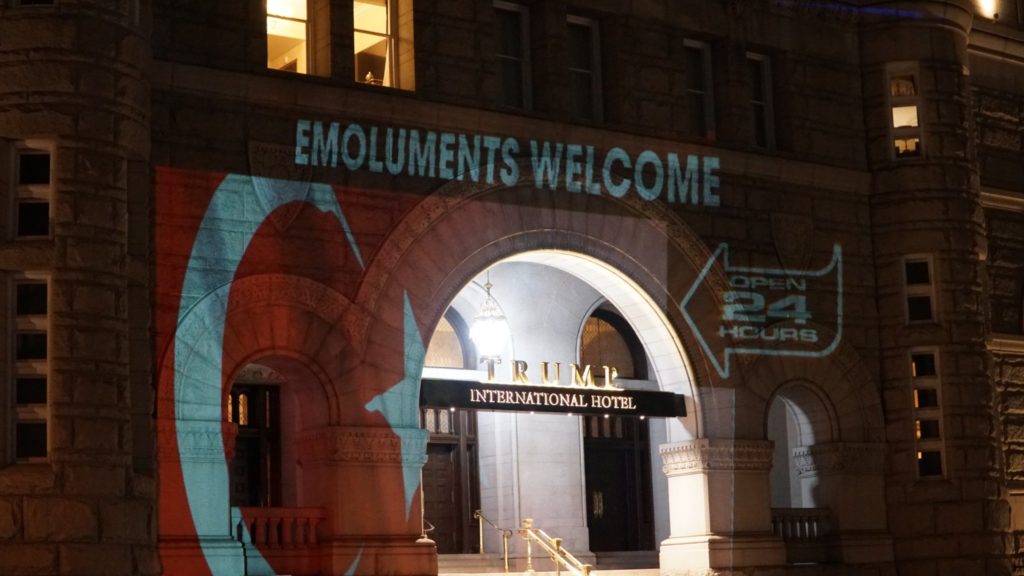 Attorney Mark S. Zaid used his own Twitter account (link) to share another image, this one reading "Pay Trump Bribes Here" above the entrance: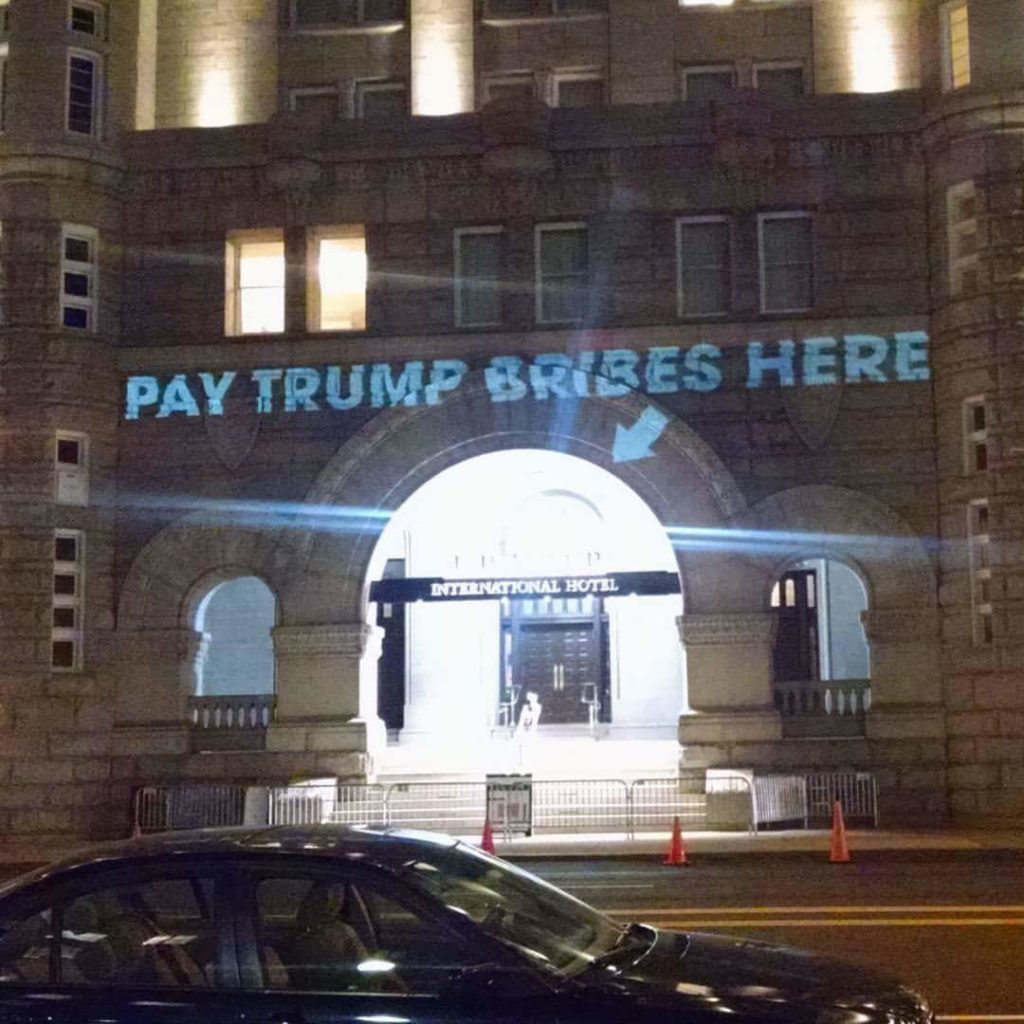 There have long been widespread reports of various foreign government representatives staying at Trump International Hotel in order to put money into Donald Trump's pocket in the hope of gaining political favor from him. This is an explicit violation of the Emoluments Clause of the Constitution, but the Republican majority in Congress refuses to impeach him for it.
Bill Palmer is the publisher of the political news outlet Palmer Report
Leave a Comment
Comments