Now we know that Rudy Giuliani is going to prison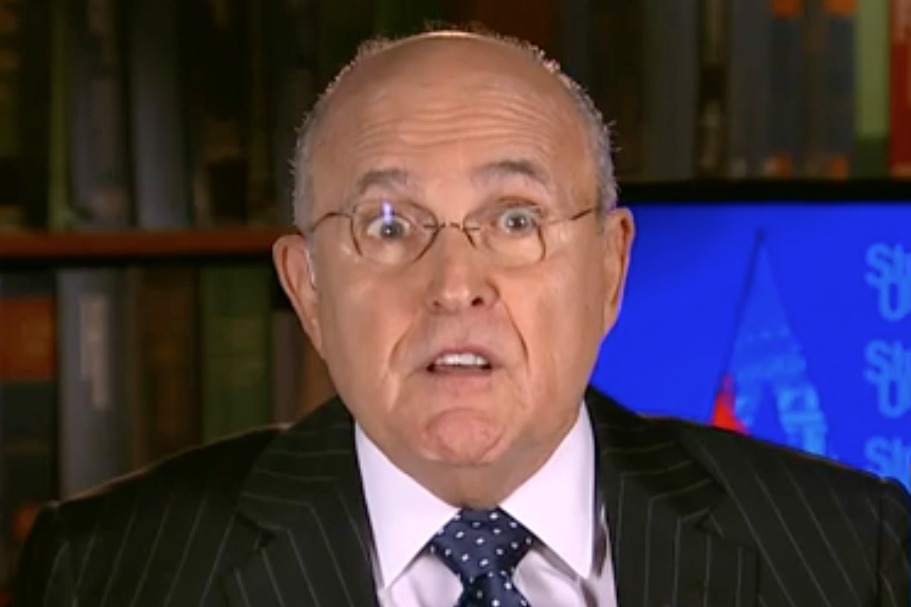 Even as America has suffered through a chaotic and calamitous 2017 thanks to the illegitimate election of mentally unstable traitor Donald Trump, other key questions have been pushed to the background. One of the most intriguing one has been "Where's Rudy Giuliani?" The truth is, we don't know exactly where he's been since he disappeared, but we know why he vanished – and now we know that he's going to end up in prison.
Rudy Giuliani played a still-hazy role in rigging the election in Donald Trump's favor by conspiring with current or former FBI agents in the bureau's Albany field office. That made him too controversial to survive a Senate confirmation process, so Trump ended up not appointing him to a cabinet position. Instead, Giuliani went on to provide legal representation to a Turkish citizen named Reza Zarrab, who was awaiting trial in the United States. Giuliani went so overboard that he got in trouble with the judge – and then he really did disappear.
The trouble for Giuliani now: Reza Zarrab just cut a deal with the Feds to flip on everyone involved, according to a new Bloomberg report (link). Zarrab is giving up his co-conspirators in the crimes he allegedly committed with the government of Turkey against the United States. Although it's not been stated yet, it's abundantly clear that Zarrab also ratted out Michael Flynn and Michael Flynn Jr for the crimes they allegedly committed with Turkey against the U.S., thus explaining Flynn's sudden desire to cut a deal against Trump. But it's not just Trump who has to worry here.
Whatever extra-legal antics Rudy Giuliani was carrying out to try to sabotage the trial of Reza Zarrab earlier this year, Zarrab surely knows the ugly details. Now that Zarrab has flipped, he must and will give up Giuliani. Because Giuliani was breaking the law to try to help Zarrab, attorney-client privilege doesn't apply. It means Giuliani is going to prison – and he might have to cut a deal against Trump just to avoid a particularly long sentence.
Bill Palmer is the publisher of the political news outlet Palmer Report
Leave a Comment
Comments