The GOP is having a no good, very bad, horrible week
The immorality of the Republican Party continues. The midterms are just around the corner. You may be sick of politics but pay attention. These events and a never-ending list like them must be made public as the Republicans jockey to take back the House and the Senate in 2022.
Ted Cruz abandons Texas. He decides that storms, famine, lack of water, and heat are for the common folk. Donald Trump Jr tried to defend Cruz, blaming the liberal cancel culture. Trump Jr claimed that the liberals ignored the "Democrat Governor's incompetence." Because Governor Abbott is a Republican, we now have more proof that Jr is no smarter than his father.
Josh Hawley, the tiny fisted Senator from Missouri, used campaign funds to help pay for junk food while on a "lobbyist retreat" in Orlando. While Hawley claims that he paid back the campaign funds on January 30, we have to ask, Doesn't the guy have an Amex he could have used?
On a far more serious note, we will be asking what Trump knew. Next week, the Biden Administration plans to release the intelligence report that concludes that the murder of Jamal Khashoggi was ordered by the Saudi Crown Prince Mohammed bin Salman.
Nikki Haley tried to have a backbone but failed. After January 6, Haley correctly attributed the blame to Donald Trump. She couldn't stick with it, though. Haley requested a visit with Donald Trump, the apparent head of the Republican Party. Trump denied her request for absolution.
Glenn Youngkin, a Republican candidate for Governor of Virginia, is building his email list. Unfortunately, Youngkin asks people to send a sympathy card for the deceased Rush Limbaugh. Of course, those dumb enough to click that link are asked for contact information and donations. Gross.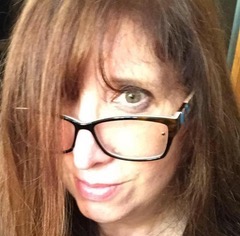 Virginia is a university & law school graduate, mom, entrepreneur and angry Democrat, hoping for change.