Ron DeSantis just proved what a scared loser he is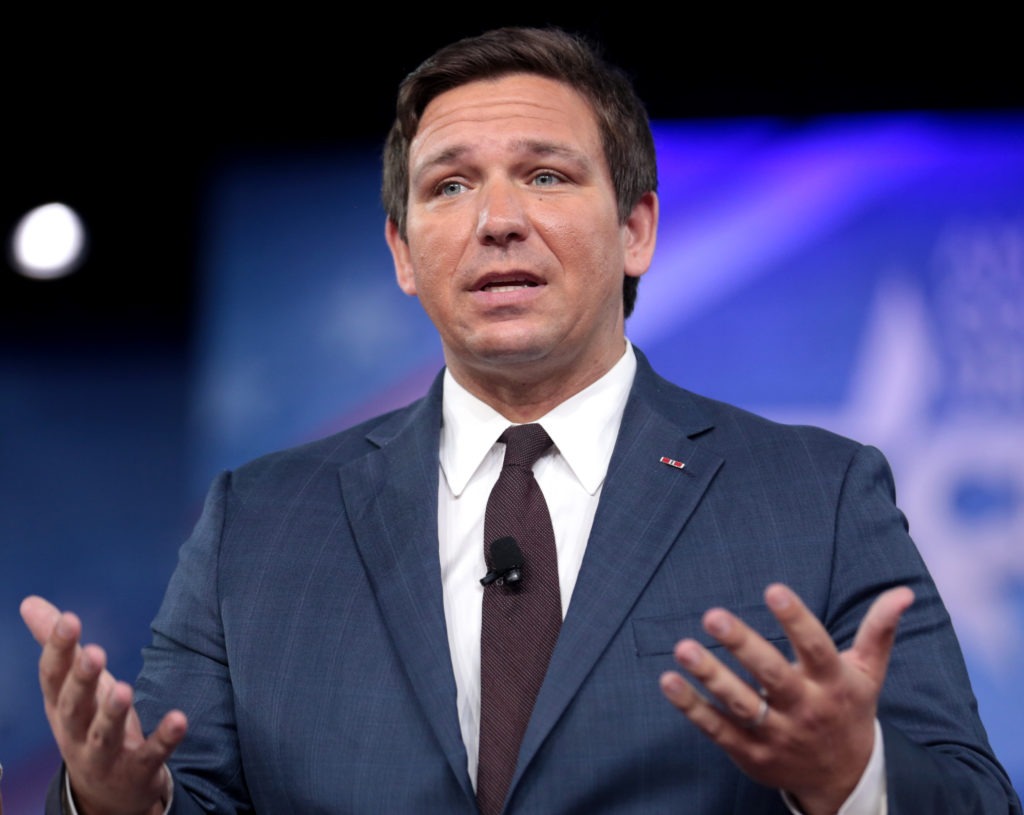 Florida Governor Ron DeSantis did a 'town hall' appearance Wednesday night on Newsmax's "Spicer & Co." According to Axios, the hour-long event was loaded with evidence that DeSantis is positioning himself for a presidential run in 2024.
The mere fact that he would choose to have this Newsmax pair host his 'town hall,' positioning himself as a presidential candidate, in and of itself proves what a loser he is, as well as being totally out-of-touch with the majority of the country.
DeSantis showed his devotion to the former guy on the same day the congressional GOP ousted Liz Cheney from leadership in his honor for standing up to him and telling the truth — another sure sign of what a loser DeSantis is. DeSantis reportedly bragged about golfing with his hero and talking to him on the phone. (What kind of 'town hall' was this anyway?)
While DeSantis attacked President Biden at every turn, of course, he did not attack or mention his major opponents for governor, like Representative Charlie Crist.
The strange questions he faced — such as "Flip-flops or Crocs?" — highlighted how those in the media world he had chosen were also a bunch of losers.
DeSantis reportedly spent much of his hour beating up on the CDC, nameless "experts" who have "been wrong time and time again," the "corporate media" who "don't believe in facts," and "criminal aliens" that "Biden is releasing back into our society." Too bad I missed it, as did most of Americans.
6

Comments
Comments