President Biden leaves the Former Guy in his dust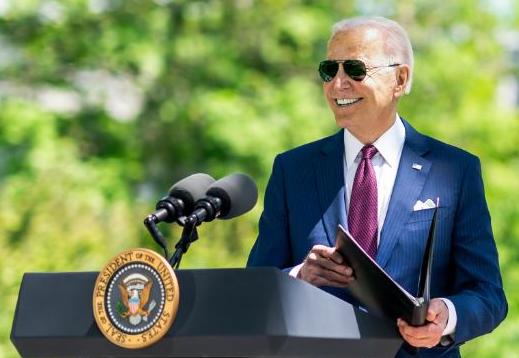 For the past four years we heard the Former Guy talk only about fear. President Biden gave us a message of hope. It isn't that all our problems are solved, we still have many but the message was clear, we are on a path to successfully achieving good things.
I woke up to the Republican response – yet again filled with no plan, just fear. It matters not who is the Republican spokesperson, their view of what America is, is wrong.
In this past year, road and bridges have been replaced by the internet to reach work and school. How we tackle infrastructure is key to our continued success when the next pandemic occurs, as it will. Improving our electric grid, which is an underlying need for the internet, while expanding the reach of the internet to every home in America will keep America strong and make us better. We have already seen the results of not having a connected infrastructure to create redundancy and help in an emergency. Biden has created a plan, now Congress must act. The internet is modern day infrastructure.
Biden told us of our allies' worries: 'Is America really back and if so, for HOW LONG?' Our actions will tell the world, not to worry, we are here for the long haul. What we learned this year, is no country 'is an island'. Covid-19 knew no country borders. As a country our economic future and our society's health, is tied to other countries and our overall security depends upon how we interact with other countries. Biden has spoken with world leaders and given them HOPE, now we must follow through.
I head out today, with a bounce in my step of hope. I hope that Congress acts for the good of all Americans.