Jim Jordan's feelings are hurt
Representative Jim Jordan, better known on Twitter as Gym Jordan, thinks that America's most significant issue is Donald Trump being banished from Twitter. Rep. Jordan has sent a letter to Jerry Nadler, Chairman of the Judiciary Committee, requesting a hearing on "cancel culture." The man who has already canceled jacket-wearing requests recognition. Claiming that the "wave of cancel culture spreading the nation…is a serious threat to fundamental free speech." Jordan cites the removal from social media forums as evidence of the dangers of cancel culture.
Twitter was quick to remind us Jordan seems agreeable to canceling the following: elections, lawsuits concerning his role in sexual abuse at Ohio State, athletes that kneel, science, Black Lives Matter, Any left-leaning protest, mostly Black lives Matter, Hollywood, Liz Cheney, Keurig, CNN, MSNBC, Nike, Mitt Romney, Ben Sasse and on and on.
There has been no response from Nadler, though the request is likely to be denied. Republicans have been struggling with donors since the January 6th insurrection. Will this issue of "free speech for Republicans" develop as a new issue in the 2022 midterms? Looking at the CPAC speaker focus, it seems likely, but it is not clear that donors are willing to overlook support for the insurrection. Linking the riot at the Capitol to free speech is a leap that is difficult to make. Josh Hawley and Tom Cotton both claimed that Democrats are trying to "cancel them." The theme at CPAC was, after all, "America Uncanceled."
Representative Jordan, who participated in "Stop the Steal" events, does not see the hypocrisy of attempting to cancel over 81 million votes. Jordan calls cancel culture the biggest threat to freedom we face. During the 2nd impeachment trial of Donald Trump, Jordan repeatedly blamed Democrats for attempting to cancel Trump. It is impossible to reconcile Jordan's claims of being the victim with Donald Trump's ever-growing target list of those he intends to cancel by revenge. Let's hope people are smarter than this.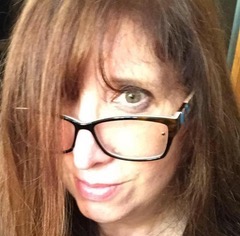 Virginia is a university & law school graduate, mom, entrepreneur and angry Democrat, hoping for change.