Florida Governor Ron DeSantis is making a corrupt mess of the COVID vaccine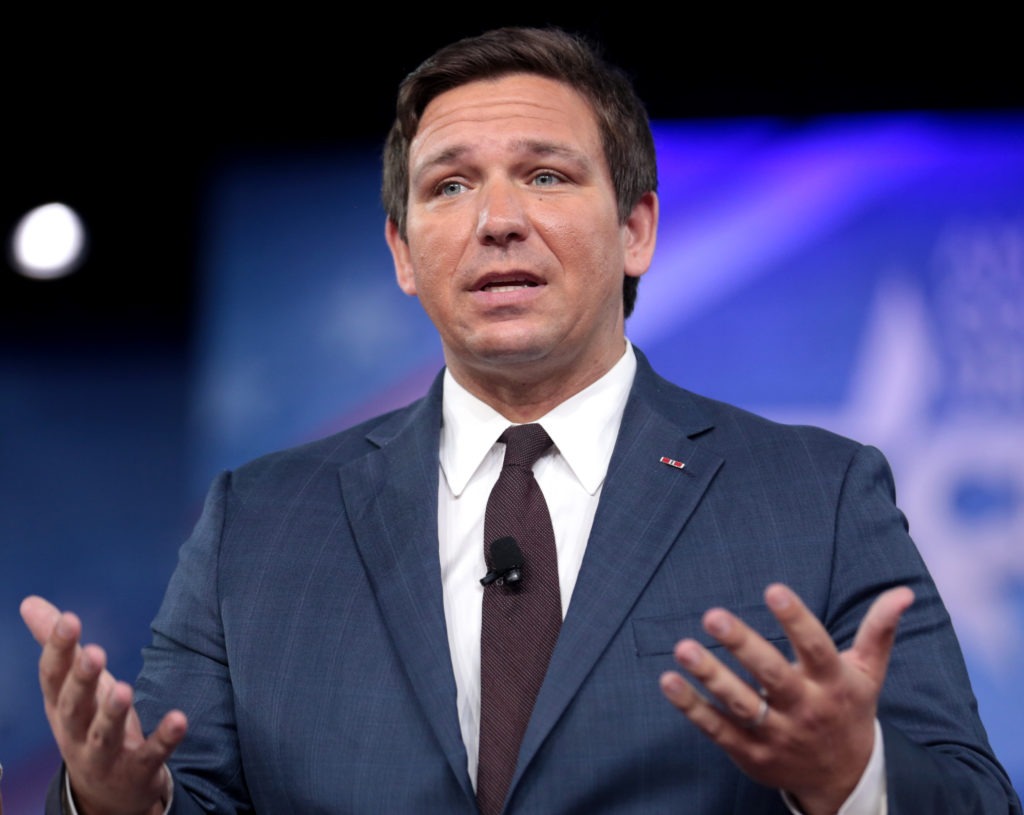 Publix, a supermarket chain predominately in Florida, in partnering with that state's Republican governor to administer vaccines was steered by government officials to do so only in safely "red" counties.
A spokeswoman for Publix on Thursday said that all decisions regarding which counties received vaccines administered in Publix Pharmacies were made by state officials.
Calls to the office of Ron DeSantis, the governor of Florida, and who has vied to be Trump's No. 1 sycophant, were not returned.
But asked by Orlando Weekly about why all the counties partnering with Publix were safe red ones, DeSantis said the state looked at where need was greatest.
As of last week, 105 Publix stores were offering limited numbers of shots to people 65 and older in Bay, Citrus, Collier, Escambia, Flagler, Hernando, Marion, Okaloosa, Santa Rosa, St. Johns, Volusia and Walton counties.
"We saw a gap there that we could really get the shots up right now," DeSantis said, adding the goal would be to have vaccines available at all Publix locations in Florida.
Of course one explanation as to why initial doses went to safely Republican counties could be that officials in those counties have done an abysmal job of vaccinating its citizens.
For instance in Lee County, Americans watched in horror as it set up first-come, first-serve vaccination centers, which prompted thousands of senior citizens to camp out overnight in folding chairs in parking lots in hopes of getting their first dose. Dr. Sanjay Gupta, medical correspondent for CNN, said his elderly parents were among those who camped out in Lee County.
Meanwhile, in Democratic-led Orange County – whose mayor is Jerry Demings, husband of U.S. Congresswoman Val Demings – at least some vaccination efforts have gone more smoothly. On a personal note, my 91-year-old mother was able to register for a drive-thru clinic to get her first dose. She said the efficiency was superb. And my sister, who works for VA in Orlando, has been fully vaccinated for several weeks.
Hopefully, with President Biden's team falling into place, and the release Thursday of an almost 200-page plan to tackle Covid-19, efforts will be more equitable going forward.
Leave a Comment
Comments