Florida Governor Ron DeSantis has complete meltdown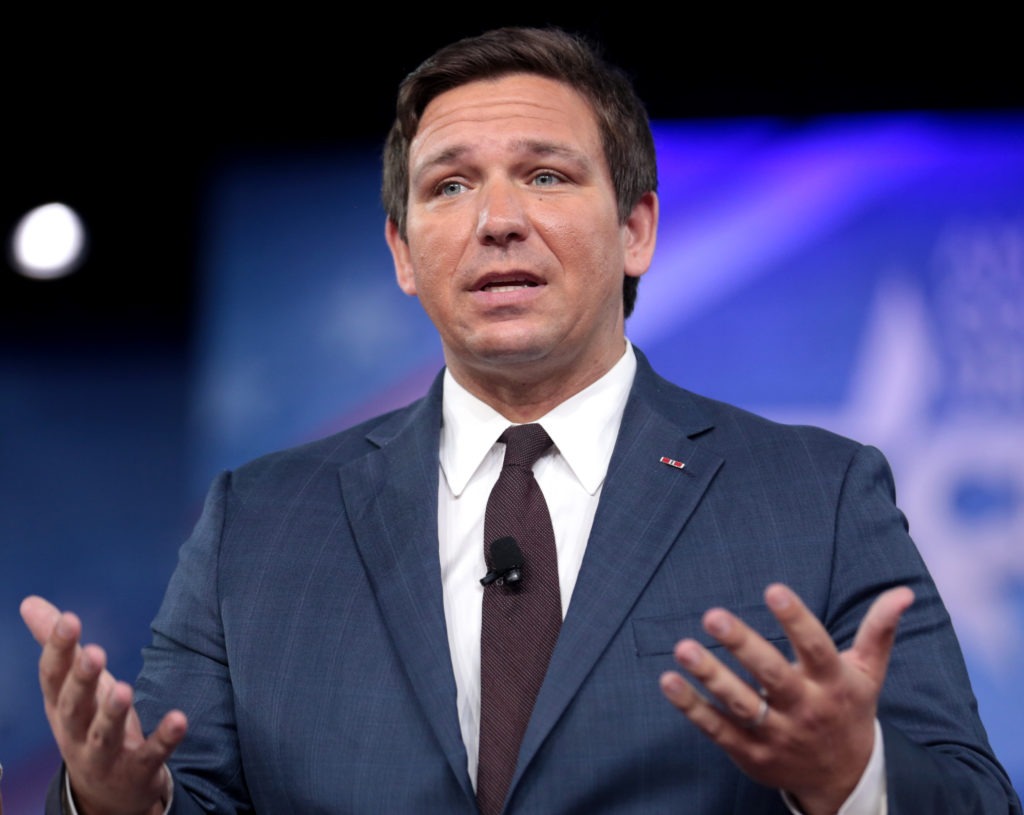 Governor Ron DeSantis of Florida announced on Tuesday that he disagreed with then President-elect Joe Biden's plan to increase the speed of the vaccine roll out. DeSantis made his remarks during a news conference in Cape Coral.
Somehow President Biden's planned Fema vaccination centers morphed into FEMA Camps in the Republican Governor's message, no doubt an attempt to keep his easily manipulated base in line using the fear of incarceration in camps.
Governor DeSantis said that "Florida does not need help with vaccinations, it just needs more vaccine." No doubt the Governor who is up for reelection in 2022 has not yet figured out a way to profit if FEMA is administering the vaccines or a way to fund raise for his reelection campaign if the Federal government is the one making strides to get Florida's raging covid cases under control.
DeSantis while providing plenty of criticism for what he described as a plan to increase bureaucracy and detract from his efforts to get the vaccine out, declined to answer if he had in fact spoken with President Biden regarding Florida's needs. DeSantis' roll out of the vaccine has been criticized as slow and marred by confusion, inconsistencies and a lack of readily available information. It seems likely that Biden's plan to bring additional vaccination sites will result in largely Democratic areas of the state receiving an appropriate portion of the vaccine. Again this will significantly limit DeSantis' ability to profit personally from this crisis.