DOJ seeks to sink Sidney Powell's Kraken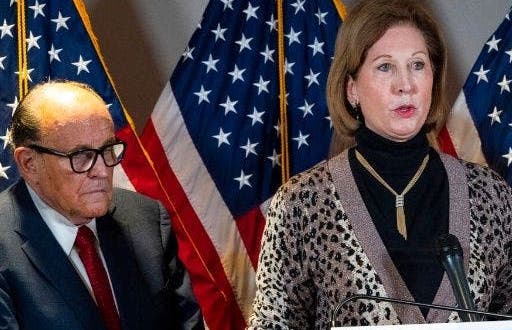 Some of the lawyers representing Oath Keepers in relation to the terrorist attack on the Capital might have gotten a bit more than they bargained for in representing these people. Department of Justice lawyers have asked a judge to conduct an ethics inquiry into how these lawyers are being paid.
Apparently, lawyers for defendants Stuart Rhodes, Kelly Meggs, Connie Meggs and Kenneth Harrelson are being paid by Sidney Powell's Defending the Republic group. In the District of Columbia, lawyers must be paid by their own clients and not outside firms unless three conditions are met. These conditions are: (a) the client has consented; (b) information lawyers learn in the course of their jobs must be protected from improper disclosure; and (c) the outside funding source does not interfere with the lawyer's independent judgement or the relationship between client and lawyer.
The DOJ is concerned that having Powell's group pay for these lawyers may not meet these conditions, cause conflicts of interest for the attorneys involved, and that Powell's group could affect the quality of the work the attorneys do representing the Oath Keepers. The DOJ said they asked the court to get involved to address "a potential conflict before it undermines a proceeding and a defendant's right to competent and conflict-free representation."
I think the DOJ is right to insist that everything be aboveboard when it comes to these cases and that attorneys on both sides perform their duties ethically. Given Powell's past ethics issues I too would have serious concerns if I learned one of her groups was paying for lawyers defending people against very serious criminal charges.