What happened to Vladimir Putin?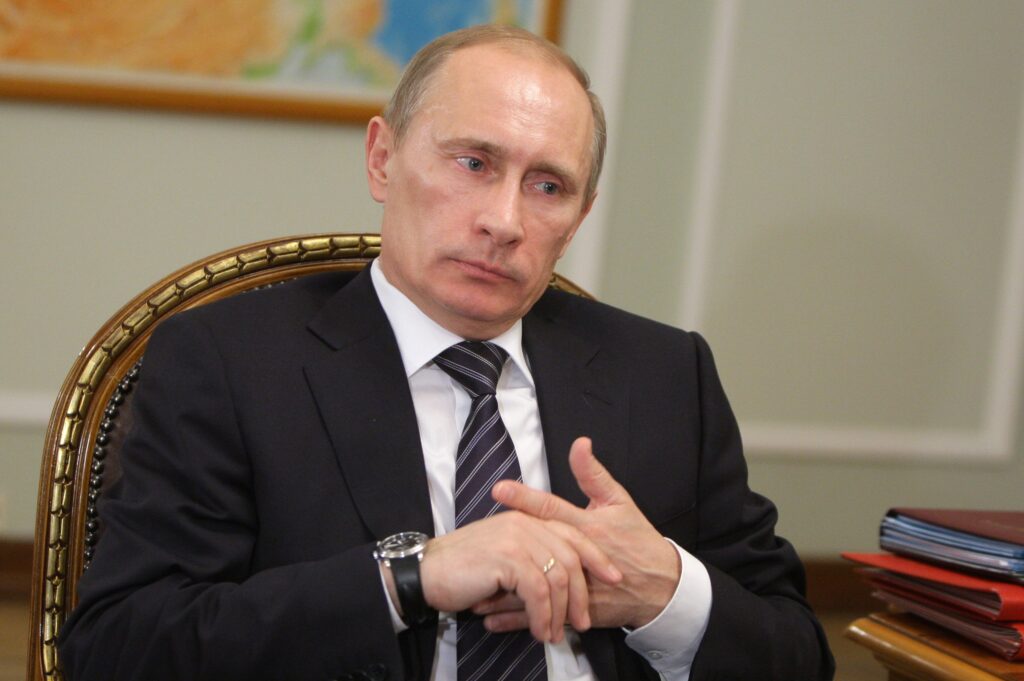 Vladimir Putin has been evil, duplicitous, and murderous for as long as he's been in power. But one thing he's never been is self defeatingly stupid – until recently. Putin's decision to invade Ukraine was one of the dumbest political moves in modern history. How could he not know that his depleted army would struggle? How could he not know that the world would crush Russia's economy in the meantime? Or does Putin simply no longer care whether he wins or loses?
Putin's occasional public appearances since the invasion of Ukraine have generally been bizarre. He and his advisers sat at the opposite end of a forty foot table. He held a policy meeting with a group of flight attendant trainees, and allowed them to sit closer to him than he'd allowed his advisers to.
Now Putin has appeared in public to commemorate the anniversary of the Soviet Union's victory over Nazi Germany. It had been widely speculated that Putin was trying to complete his invasion of Ukraine by this date. Instead, Putin's military and economy are in ruins, and he ended up presiding over a farce of an event.
Notably, Putin appeared to be relying on a heavy blanket to make it through the event, even as elderly veterans around him didn't seem to be cold at all. Putin also seemed to be limping.
Given that Putin's face has gotten significantly pudgier over the past few months, and his tone of voice during his recent public speeches has become less calculated and more frantic it raises all kinds of questions about his health. Is Putin ill? Is he being medicated? Are we seeing the side effects? Or are Putin's behavior and health merely collapsing under the stress of losing everything? We just don't know – but something is off.
Bill Palmer is the publisher of the political news outlet Palmer Report