Vladimir Putin's increasingly paranoid moves could finish him off before anything else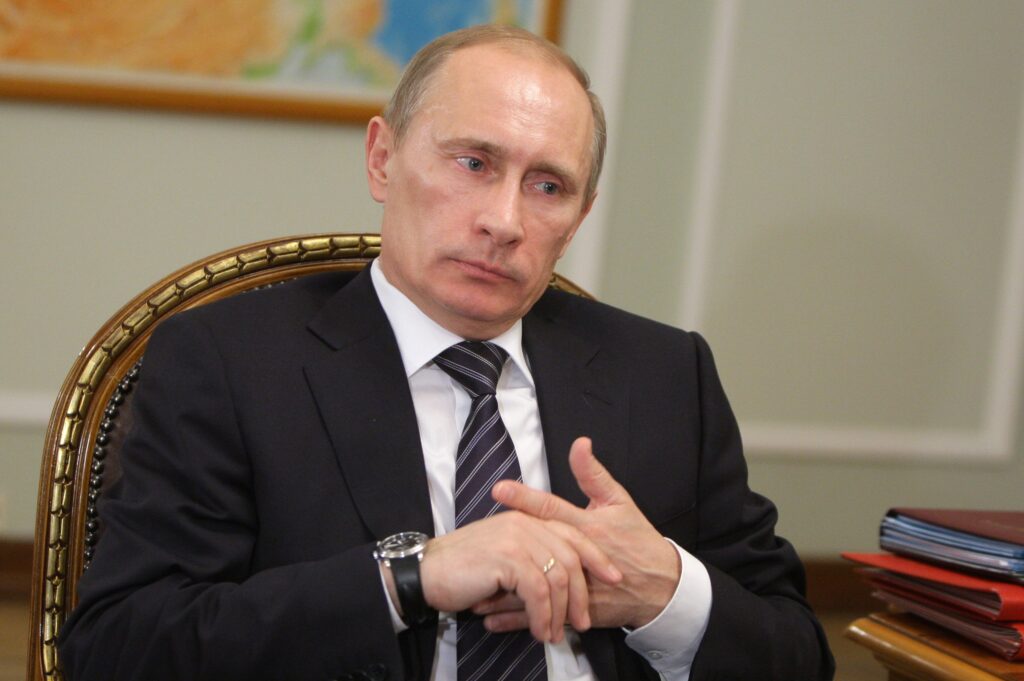 It's still not clear why Vladimir Putin, who for decades thrived as a pragmatic villain who seemed to know just how much evil he could get away with, recently transformed into a chaotic villain who's been making one self defeatingly evil move after another. What does seem clear is that Putin has sealed his fate: the mounting blowback and consequences will result in his downfall.
Unfortunately for the rest of the world, and for Ukraine in particular, it's still anyone's guess as to when Putin's downfall will occur. We could hypothetically be looking at a dramatic palace coup (or oligarch coup) within days or weeks. But we could also be looking at a long drawn out process where Putin continues cracking down on an increasingly isolated Russia for years, until the Russian people are finally willing and able to overthrow him.
But if you're looking for signs that Putin could go down sooner rather than later, Putin's own increasingly paranoid behavior might be your best hope. When you become overly paranoid, two things start to go wrong for you. First, your actions in response to your paranoia can end up being self defeating. And when you're overly paranoid about certain perceived threats, it can cause you to become blind to actual threats.
For instance there's reporting that Putin recently replaced a thousand members of his own personal staff, for fear one of them might poison him. If this reporting is correct, then it's not difficult to figure out the flaw in Putin's plan. Wouldn't ousting this many of his own people merely increase the odds of someone poisoning him? After all, a would-be assassin would merely need to apply for one of the thousand new job openings.
Then there's the reporting that a high ranking Russian military General has resigned, been detained, or maybe both. When dictators fall, it's often preceded by the dictator having ousted or killed many of his own top people. If Putin starts trying to take out his own inner circle, it may serve to give the rest of his inner circle motivation to take Putin out before he can take all of them out.
It's difficult to know precisely what's going on in the mind of Vladimir Putin, who was derangedly evil to begin with, and now appears to have morphed from calculatedly deranged into incoherently deranged. But these ongoing reports about his increasingly paranoid behavior suggest that whatever is going on in his broken mind, it's causing him to put himself at greater risk of ouster.
Bill Palmer is the publisher of the political news outlet Palmer Report