President Joe Biden and Dr. Fauci react to coronavirus vaccine
This morning Pfizer announced that it now has a viable coronavirus vaccine, and that the initial phase of the vaccine rollout could come before the end of the year. That's great news. The catch is that it's coming while Donald Trump is still in office, and there's no reason to trust him on anything.
But it appears we'll be able to trust this vaccine, for a few reasons. First, Pfizer made a point of stressing today that it was not a part of Trump's "Operation Warp Speed" propaganda machine, meaning the Trump regime played no part in today's announcement. In addition, the people we trust are saying that it looks like the real thing.
Joe Biden, who just named renowned vaccine expert Dr. Rick Bright to his coronavirus task force, issued this statement: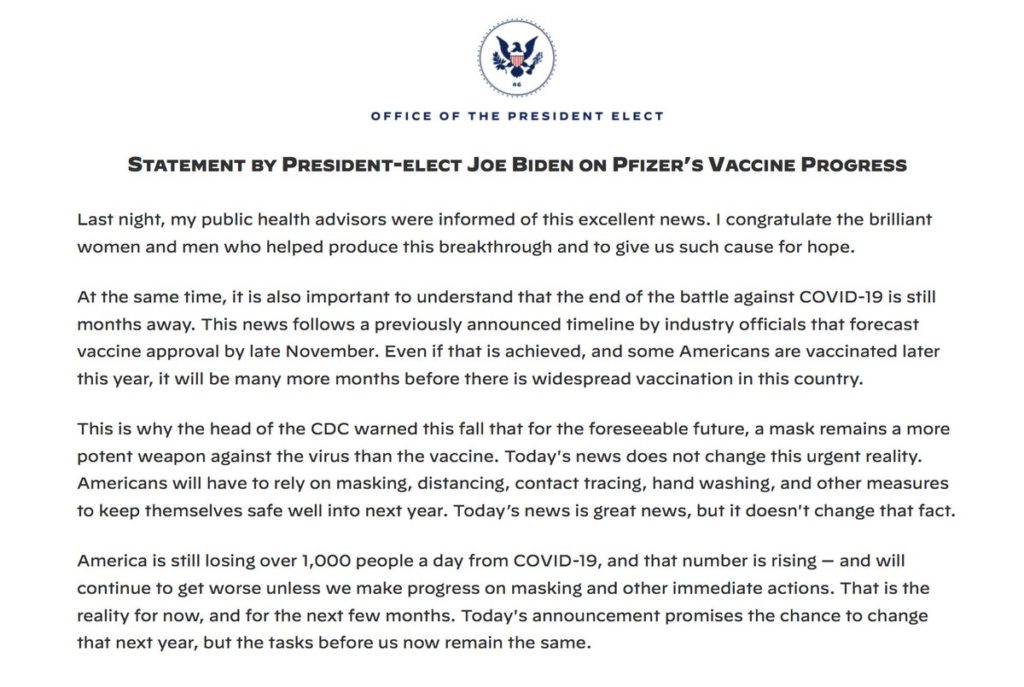 Meanwhile Dr. Fauci said that the 90% effectiveness rate of the Pfizer vaccine "is just extraordinary" and will have a "major impact." We're still going to wait for Pfizer to release more underlying data about its vaccine trials, and see what reaction the rest of the medical community has to that data. But for now, this appears to be fantastic news.
Bill Palmer is the publisher of the political news outlet Palmer Report