Trump supporters shouldn't let the door hit them on the way out
A lot of Trump voters praise the defeated former guy for at least being genuine, warts and all. These people wouldn't know a lie if it came up to them and slapped them on the face. They live for alternative facts. But in a time of war, alternative facts will get you killed. Enter Biden. He's done an exemplary job of keeping everyone informed on Putin's moves. Clearly, he's listening to our intelligence community and passing on the information our allies and the American people need to know.
Trump on the other hand, is praising Putin and his followers are making the absurd analogy that Russia wouldn't have invaded Ukraine under his watch. Trump got impeached for withholding military equipment to Ukraine to force Zelenskyy to dig up dirt on Biden. The Republicans want to move on, but don't let them. Remind them of this fact every minute of every day because they love to play victim. Let them.
In Ukraine people are dying from a pointless war. The heroes are the truth-tellers. This stupid war Putin chose to commence will cost him everything, perhaps even his life when the oligarchs see their grand lifestyles turned to sh*t. Trump voters, for all their Potemkin patriotism, are actually not Americans at all. Their heroes are liars, murderers, brutal strongmen, dictators and blackmailers. It's time they are asked to leave.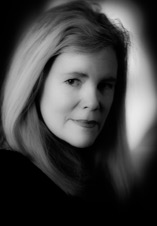 TR Kenneth is the author of the thriller, A ROOM FULL OF NIGHT.  You can read all about her at trkenneth.com and on Twitter