John Bolton has finally spoken. We wanted to hear from him a lot sooner, but he has indeed spoken. Bolton was limited in what he could say, claiming he is under threat of legal action from the White House, as it reviews his book. While the details in his book about Ukraine and the "perfect" phone call remain secret, he directed us to the correct chapter.
Chapter 14 of the soon to be published book is where we will find the information about Donald Trump and Ukraine. Bolton suggested that Ukraine is "sprinkles on the ice cream sundae" compared with other Trump scandals dealt with in the book. He also confirmed that we do need to worry, teasing various revelations. We can have those details for a price, of course. There is a chapter about Putin and suggestions that China was aware of coronavirus weeks and weeks before it was made public. Bolton also spoke of Trump "jiving" Americans about progress with North Korea.
History will tell all one day. More book deals will be gotten, and the silent will find their price. Others will likely follow suit; patriotic ideals have not been enough to prompt them to speak out when it mattered. The use of political office for personal gain is the norm for this administration. Trump's bold solicitation, such as essentially attempting a hostage exchange with New York State last week, shows that unlike the optimistic message provided by Susan Collins, Trump's only lesson learned is the opportunity to commit more crimes. For Trump, the world is his bag of possibility.
Republicans declared that impeachment would have been the undoing of an election. Americans were commanded by Republicans to voice their opinion at the ballot box. The Constitutional remedy for a criminal president ignored, Americans now get to punish Donald Trump ourselves. We are less than a year away from playing the judge. Now is not the time to care that John Kelly and John Bolton never spoke up when it mattered. We should not waste time caring that they will profit later from their words. Now is the time to look forward, not backward. The punishment is the ballot box. It will be the only consequence Trump understands.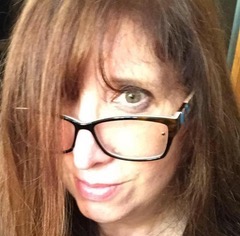 Virginia is a university & law school graduate, mom, entrepreneur and angry Democrat, hoping for change.