This whole thing in Georgia just keeps getting uglier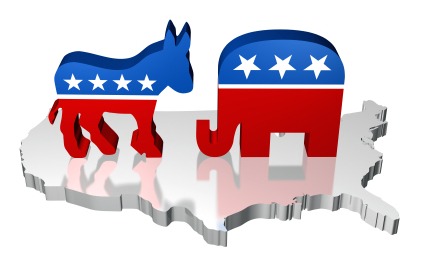 Withholding food and water from people waiting to vote was not the only ugly thing that happened when Governor Kemp signed the new voting law. State Representative Park Cannon was arrested for knocking on Kemp's door to witness the signing. Worse, she was charged with two felonies: obstructing law enforcement officers by use of threats or violence and disrupting a General Assembly session. The signing of this egregious law was not a General Assembly session. If it had been, more than six white men would have been behind that locked door. That backdrop, along with photos and videos of state troopers cuffing Cannon and forcing her into the back of their vehicle are all reminiscent of Jim Crow. According to the Atlanta-Journal Constitution, one of the troopers said that he was "wary of January 6 type of attack." Seriously? One woman and no weapons. This reeks of racism—just like their law. Cannon merely wanted to observe as a representative of her constituency. What was criminal about that? Why was it done behind closed doors anyway? If Republicans are so proud of their voter suppression bill, they should have done it openly, but they are cowards who know full well that what they did is wrong.
When Cannon was released on bail later that night, she was greeted by a crowd of cheering supporters, including Georgia Senator Raphael Warnock, who had met with Cannon inside the jail. This is not only embarrassing for Georgia, but Cannon's attorney, Gerald Griggs, said that he will not stand by while Cannon is persecuted for representing her constituents. Griggs appeared on Don Lemon's show on CNN and revealed that the charges leveled against Cannon can lead to eight years in prison. Griggs will be working on getting the charges dropped. Barring that, he said that he will take the case to jury trial and show a jury that Cannon violated no laws. If Griggs is successful, the state troopers, Brian Kemp, and everyone else involved had better get ready to defend a big fat civil lawsuit. They can spin this however they like, but Cannon—unlike them—wanted transparency and was jailed for her efforts.
The AJC disagreed with the signing of this bill in a fiery opinion published Sunday. The AJC Editorial Board began by quoting Georgia's motto: "Wisdom. Justice. Moderation." They saw none in the actions taken in Georgia Thursday. The AJC reiterated that there was no voting fraud in Georgia in the presidential election nor the senatorial runoffs, reminding us that every lawsuit filed was quickly disposed of by due process. For Republicans to continue to claim they are ensuring the "integrity" of the election is a joke at best and a backhanded way of calling everyone else liars at worst. The Courts did not rule against these suits because they preferred the results of the elections; they ruled against them based on the law. This is not over, and Republicans will regret these actions. Their bill does not "fix" anything. They merely hope it will "fix" the next election in their favor.
Shirley is a former entertainment writer and has worked in the legal field for over 25 years
Leave a Comment
Comments