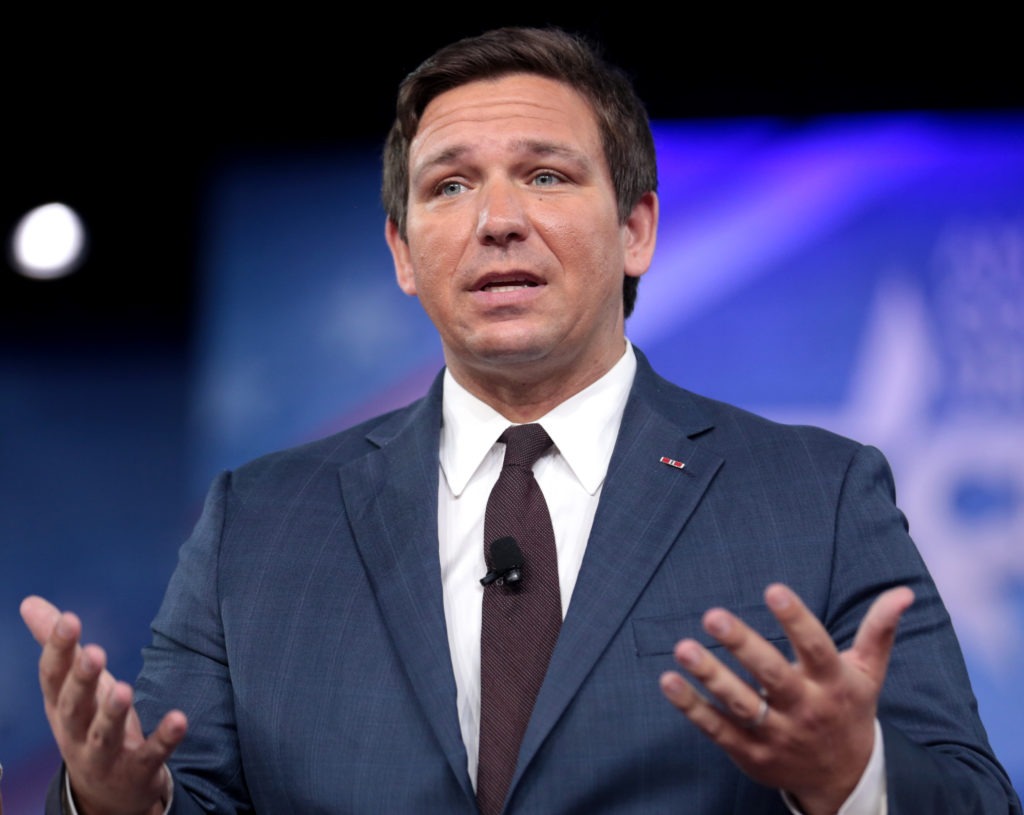 Let's talk about cutting off one's nose to spite his face. That's what Ron DeSantis did when he decided to take away Disney's self-governing status. As Washington Post reported, Disney employs almost 80,000 workers. That is 80,000 jobs in Florida that could be lost if this whole thing goes haywire. Is Ron DeSantis going to give them jobs if they lose what they have? Don't count on it. All of this because Disney supports the LGBTQ community. Someone must support them since it is blatantly obvious that their governor doesn't. Not only does he not support them, but he hates them. DeSantis doesn't care about the Christian coalitions that denounce the LGBTQ community; he wants their votes. Give them time to do something he doesn't like, and they will find that they are no different.
People these days have become so wound up in talking points and bullshit that they refuse to see what's happening around them. For the Christian contingent, while their worship houses don't pay taxes, they do, and experts believe this new law will cost the taxpayers of Florida billions. MSNBC reported last week that the move will force the transfer of $1 billion in bond debt to local officials, which they will, in turn, push onto their taxpayers, primarily in Orange and Osceola counties. One official has estimated that the move will create a 20 to 25% increase in property taxes and the transition of emergency and social services, animal control, road maintenance, and the distribution of power to local authorities. DeSantis had better hope he doesn't have voters in those counties because after all this is said and done, they will not be voting for someone who cost them exorbitant amounts of money that they could otherwise use for themselves. It's not like anyone can get out of taxes, just as people must pay school taxes even if they don't have school-aged children. It's a fact of life.
Some are not even considering the big picture, and that is that DeSantis' law may not survive review. MSNBC points to other laws DeSantis has passed, like the law that would fine demonstrators if protests became violent. A federal court overturned that law like it was nothing, which it decided "was inarguably an assault on First Amendment rights." Another Florida court is now hearing another stupid law imposed by DeSantis that would stop social media companies from blocking people-like Donald Trump-from posting. These are private companies, and they have the right to have who they want on their sites, but DeSantis thinks he is bigger and more powerful. He is about to find out that he is powerful only in his own office. While some believe the latter law will stand, that won't be the end of it. Who wants to spend years fighting over things that really don't matter in the grand scheme of things? DeSantis doesn't care; he's merely grandstanding for votes. Unfortunately, people on the right fall for it.
According to Washington Post, Disney isn't taking this lying down. We should learn shortly how all this pans out and whether it helps or hurts DeSantis.
Shirley is a former entertainment writer and has worked in the legal field for over 25 years