There's an avalanche heading right at Donald Trump
The exhaustion of holding Trump accountable for his crimes is brutal. It's a minute by minute assault. So, it's important to stay focused on the big things right now. The first is Volume 5 of the Senate Intelligence Committee report. Senate Intelligence has produced the voluminous Volume 5 on the counterintelligence investigation into Russian interference in electing Trump.
Volume 5 is longer than the first four volumes and the Mueller Report combined. It now sits at the Office of the Director of National Intelligence (ODNI) waiting for clearance. Trump hurried to install his crony Ratcliffe to the DNI in order to stall the release of Volume 5. Good luck with that. Senator Mark Warner can read the report aloud on the Senate floor, making it available to all before the election.
The thing to understand is that Senate Intelligence knows what's in this report. Ratcliffe knows also, and Trump knows; therefore, Putin knows; and, perhaps, Pelosi knows. It's over for Trump. Treason is an ugly word and will most likely receive a new definition by what's revealed in Volume 5.
The other thing to keep an eye on is Trump's taxes. He is stalling, of course. But it's possible that during the FBI counterintelligence investigation of Volume 5, McCabe already obtained his taxes, which is why Trump is now freaking out. It's the fulcrum of Trump's treason.
The third thing to keep an eye on is Ghislaine Maxwell. She's rotting in prison and no matter the rumors of her cushy life on the inside, you can be sure she's miserable. Will she speak out? Perhaps. Most high-profile prisoners believe they will win their Fed case quickly, or quickly win an appeal, etc. but what they don't do is run the numbers. Many Federal prisoners go years waiting for trial while sitting in jail. At some point, guaranteed, Ghislaine Maxwell will wake up and smell the coffee and realize that she's stuck where she is unless she sings. We predict she'll out all of the predators in order to save her skin.
As we watch this lava stream move forward, we know it's excruciating to wait. Especially when the country is being assaulted by Covid-19 and the unemployment crisis. But as we muddle through this most horrifying time, know that there are good people who have the country's back. There's no way to avoid a lava stream and the only salvation is to get out of its way. The good thing is Trump can't do that now.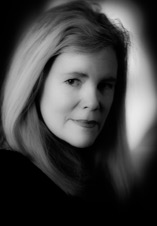 TR Kenneth is the author of the thriller, A ROOM FULL OF NIGHT.  You can read all about her at trkenneth.com and on Twitter
Leave a Comment
Comments