There's a crucial election this April that we absolutely most win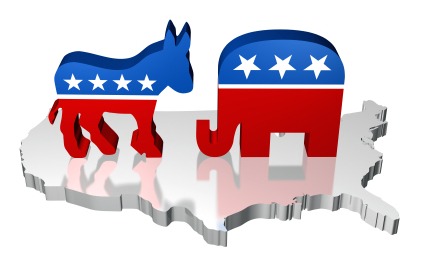 While this may be an off-off year election when it comes to federal races with significant media attention, one of the most consequential elections – perhaps the most important one that the country has dealt with since 2020, took place on Tuesday night. The Wisconsin Supreme Court primary race got underway with four candidates in a non-partisan race.
The top two finishers will go head to head on April 4 in a race that will determine liberal or conservative control of Wisconsin's state supreme court. The conservative control over the last decade allowed former Governor Scott Walker to heavily gerrymander the state in favor of Republicans and was one particular reason for helping Donald Trump win the state back in 2016.
While no candidates in the race had R's or D's attached to their names, the conservative judges vying for this seat had no qualms outing their political beliefs for all to see – with Judge Daniel Kelly even touting his endorsement from Donald Trump. Kelly also has the embarrassing distinction of having lost a previous election for Supreme Court justice – and hasn't been too quiet about helping to throw future races to Republicans.
Judge Janet Protasiewicz, the first liberal candidate to enter the race, finished first, with 46% of the vote – and will face Kelly on April 4. She has already received the support of Governor Tony Evers so let's throw whatever we can her way. With over 54% liberal turnout on Tuesday's race, it's clear this is a fight we can win and absolutely must win.
James Sullivan is the assistant editor of Brain World Magazine and an advocate of science-based policy making