The silver lining in the 2022 midterms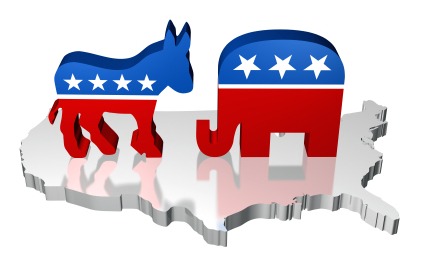 If you go on social media at any given moment, you'll find a lot of despair over the 2022 midterms getting a lot of clicks and retweets – or those offering up some magic solution that the Democrats need to implement right now or we're all doomed. The latter is something that people do in pretty much every election cycle, and as districts vary from dark red or blue to purple swing districts, this idea that one strategy is going to work as a magic bullet is a bit preposterous – however solid the advice may sound. It can seem particularly easy to be drawn into the web of negative news and add to the discord that you may already be worried about.
There is, however, some silver lining. Not only did the DNC have a record breaking year in fundraising for 2021, even with Donald Trump no longer in office, but a number of #NeverTrump Republicans and former Trump staffers are coming out against Donald Trump and MAGA-backed candidates. On Wednesday, Rep. Adam Kinzinger, already a household name for voting to impeach Trump over the Capitol insurrection, took it a step further, calling for a temporary alliance between #NeverTrump Republicans and Democrats against any candidates Trump endorses in the primaries.
There are a number of those of you skeptical about trusting him or about this plan working, myself included, as Trump typically backs the candidates he figures are going to win anyway – but there is a decent amount of silver lining for us. The more of a rift this can cause in the GOP, the better it will be for us – as it makes it more difficult for them to achieve party unity, while the Democrats have little reason not to do this. That means if you aren't already involved in helping to carry some Democratic politicians over the top in 2022 and expand our majorities – now's as good a time as over to put in the work.
James Sullivan is the assistant editor of Brain World Magazine and an advocate of science-based policy making