The real reason China ultimately chose the U.S. over Putin
The one thing that is rarely brought up but is of vital consequence in this war in Ukraine is agriculture. It's easy to focus on Putin's scary nuclear arms and China's dominance of goods production, but in the end, everything always has, and always will, come down to food. During World Wars I and II the US farmers literally fed not only ourselves but our allies, and then we fed our conquered enemies. The Cold War was lost not because the communists wanted their freedom but because China and the Soviet Union were on the verge of famine without exports of wheat from the US.
Those not in the agriculture business tend to forget these things. Xi was cordial to Biden not only because they're familiar with each other but because Xi wants to continue to feed his country. China may well be the top producer of rice, but it's still not enough to feed that enormous population. They need supplements and no one on this earth produces more agricultural exports than the US. And it's not even close.
We are the boss of the world and anyone with a brain knows this. Hence our need for noblesse oblige. Trump and his ilk could never get their heads around this concept because they were evil or uneducated or both. We are privileged and powerful in this country not because we have the most nuclear weapons, but because we have near zero chance of ever suffering food insecurity because of our Great Plains. Trump was a thug and thugs only respect bullying and power. The Donald's love for Putin is now becoming clear to most MAGA imbeciles because it's finally being reported that Putin may be the richest man in the world. Riches happen when fascist dictators steal from their own. But those riches won't save Putin from his starving fellow Russians when they've had enough of want and desperation.
Xi is also familiar with a starving China. People have urged Biden to cancel the US's imports of iPhones, but Biden and Xi know that's not what makes the world turn. It's grain. And it's unlikely Xi will make the same mistake that Putin has. Biden knows we don't need to be a bully because we've already won. Compromise and generosity are the strength of this country. We have already won this war in Ukraine and the only one who doesn't see that, at his peril, is Putin.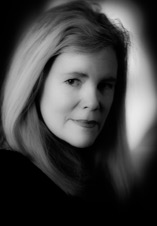 TR Kenneth is the author of the thriller, A ROOM FULL OF NIGHT.  You can read all about her at trkenneth.com and on Twitter