The midterm math isn't what you think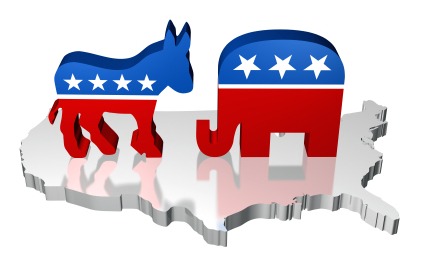 The 2022 Midterms will be here before we know it, and many outlets are looking at seats and making their predictions. The chart created by Washington Post reveals that of the Senate seats not up for election, Democrats hold the lead at 36 to 30. Leads in both the House and Senate are extremely slim. Democrats only have the Senate majority because Vice President Harris is the tiebreaker and is a Democrat. The House has a much slimmer lead than expected, but it is nonetheless a lead. They must hold onto both to continue passing President Biden's agenda, which has proven tough even with the majority. Senators Joe Manchin and Krysten Sinema have been fighting to the death against the Democratic Party's objectives, but President Biden was able to get them on board for a smaller, albeit useful, infrastructure bill. Now, Manchin is concerned about inflation.
Several Republican senators announced their retirements early on, including Pat Toomey (PA), Richard Burr (NC), and Rob Portman (OH). While it is unlikely that a Democrat can take Burr's and Portman's seats in red North Carolina and Ohio, there is an opportunity to take Toomey's seat, as Biden won the state in 2020. Ron Johnson (WI), who desperately needs to retire, has still not decided whether he will run for reelection. Johnson became so looney in the last few months that it would best serve him to retire, but some of these people just do not know how to do that. Besides, Wisconsin went for Biden in the last election, so it may not matter either way if Johnson decides to run.
WaPo believes that a prime opportunity for Republicans disintegrated when Chris Sununu, Governor of New Hampshire, declared he would seek reelection rather than run for national office. Democrats, however, need to be focused on holding their majority, no matter how slim, and using Trump as a battering ram has so far not proven effective. President Biden has managed to pass some good legislation for the American people, and Democrats can help themselves by using that legislation to their advantage and ignoring Trump. Focusing on legislation and the good they have been able to accomplish will be especially important for Senators Raphael Warnock (GA) and Mark Kelly (AZ), where the Democratic margins were particularly slim. Republicans believe these the two most vulnerable seats, and they are going after them hard. Trump is backing Herschel Walker in Georgia (who does not even really live in Georgia), and though the notion that Walker being an effective senator is nonexistent, he is doing well in the polls compared to other Republican contenders for the seat.
Even though the Senate looks more vulnerable than the House, as WaPo points out, new district drawings will have greater impact on the House. With Republicans running many state legislatures, you can expect them to redraw those districts in their favor, which they have already done in Georgia. All of this means we need to repeat drive to get out the vote as we did in 2020. If we can do that, it matters little what Republicans do.
Shirley is a former entertainment writer and has worked in the legal field for over 25 years