The fascist handbook repeats itself
A peaceful country has been invaded by a fascist dictator. The plan was facilitated by a false flag operation to fool the world into thinking it was the one unfairly attacked, and that their invasion was justified. The usual suspects on the right cheered the dictator on. The main source of propaganda extolled the brilliance of the dictator and blared out approval from its media. Before the aggression, a group of America's most prominent citizens lauded the foreign fascist.
No, we're not talking of Putin's invasion of Ukraine, and we're not talking of Tucker Carlson's blaring Russian talking points. We're also not referring to the group of Republican lawmakers who spent our Fourth of July in Russia seeking a thaw in relations with their ever-admired Putin. The above applies to Nazi Germany at the time of its invasion of Poland. Back then, the America First Committee was happy to enfold American Nazis into its ranks. Charles Lindbergh himself had accepted medals from Herman Goering on behalf of Nazi Germany.
To say that history repeats itself is entering an echo chamber. The Fascist Handbook is all over what's happening between the Trump Republicans and Putin. If you like the way this article started, think hard on the way it ended. WWII caused the total destruction of Europe, the annihilation of Hitler, and a brutal fight to take out Imperial Japan. We've grown fat and lazy here in the US, taking peace for granted. The Ukrainians now have no such luxury. To make any stand lauding the invasion of their democratic nation is to betray everything American. It's time to call out Tucker, Carlson, Laura Ingraham, Steve Bannon, Erik Prince and most of all, Trump, as traitors to the United States. Lock them all up.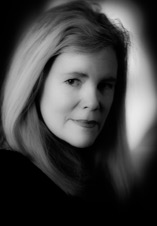 TR Kenneth is the author of the thriller, A ROOM FULL OF NIGHT.  You can read all about her at trkenneth.com and on Twitter