The battle over HR1 is coming to a head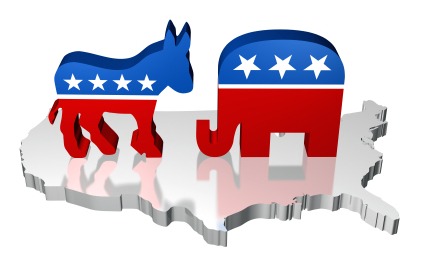 Voting rights continue to be the focus on Capitol Hill. President Biden returned from his European tour, and the voting rights issue was waiting at the door. Democrats want to pass HR 1, but Joe Manchin did not like it and came up with his own ideas that progressives have no stomach for, according to Politico. Manchin claims that he is not against everything in HR 1. For example, he supports expanding early voting and the ban on partisan gerrymandering; however, he also supports new voter ID requirements and wants to give secretaries of state even more leeway for removing voters from the rolls. If anything, they need less, as those removals tend to be quite arbitrary. Manchin does, however, have some good proposals, including making election day a holiday, requiring 15 consecutive days of early voting, and allowing people to be automatically registered through the DMV, which would satisfy any ID requirements.
Manchin's ideas are all well and good, but the thing that Manchin does not get is that Republicans are not going to vote to expand voting rights in any form. Republicans do not like when the masses vote, as Democrats typically win as they did in 2020. Democrats are not giving up easily. Jim Clyburn and Nancy Pelosi have teamed up to try to make this happen. Politico reported that Clyburn and Pelosi "are committed" to getting the election bill passed. They are tweaking the proposal to ensure Democratic support both in the House and the Senate, but they are going to have to compromise if they expect to get Manchin on board, as he has made clear that he is not voting in favor of HR 1 as it presently stands.
It is unfortunate that all Democrats cannot find it in their hearts to support this bill. People need to quit nit-picking every part of this bill and get it passed. The real problem is and remains the filibuster, which Politico reported President Biden is not ready to concede to get this legislation passed. Regardless of the filibuster, the Biden administration is not giving up, as Politico also reported that Vice President Harris recently met with the Democrats who walked out of session to stop the voter suppression bill in Texas. Harris obviously could not promise them anything, but she wanted to hear their ideas. At the end of the meeting, the Texas lawmakers and Vice President Harris all agreed that stopping these bills will require the efforts of everyone, both locally and nationally.
While it is not clear whether HR 1 or any form of that bill will pass both Houses, we must continue the fight. We cannot allow Republicans to win by skewing the playing field in their favor. If they win, it must be on their own merits and not because they passed laws to stop people from voting. We must do everything in our power to ensure that every voice is heard, and every vote counted. That, my friends, is what American democracy is based on, and it must not be silenced.
Shirley is a former entertainment writer and has worked in the legal field for over 25 years