Rudy Giuliani gives completely bonkers new interview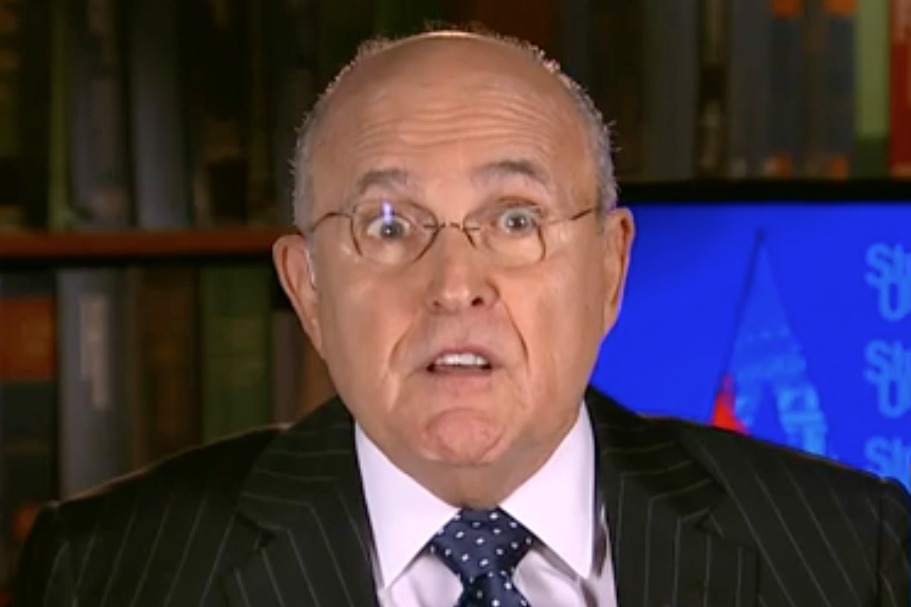 Rudy Giuliani spent New Year's Eve at Mar-a-Lago, in what we presumed was a last ditch attempt at talking Donald Trump into pardoning him, as Rudy is widely expected to be arrested in early 2020. But video from last night suggests that an increasingly confused Rudy now has a different plan, as he instead now appears to want to… prosecute himself?
When a reporter asked Rudy Giuliani last night if he was willing to be a witness in Donald Trump's upcoming Senate impeachment trial, he said yes. But then he paused, took his glasses off, and stated that he would do better prosecuting the case. He said "I don't know if anybody would have the courage to give me the case, but if you'd give me the case, I will prosecute it as a racketeering case."
The kicker is that Rudy appears to have forgotten, or lost the ability to understand, that he's the defendant. Yes, it's Donald Trump who's being put on trial by the Senate, but Rudy is clearly established as Trump's criminal co-conspirator. So Rudy is saying that he wants to lead the prosecution against himself, and against his client Donald Trump.
Of course this is the same Rudy Giuliani who recently showed up to an interview with his fly down, drooled all over his sweater, walked into a wall, claimed he was Jewish, cursed everyone out, and left without his phone. So it's not surprising that he's now incoherently talking about prosecuting himself. Then again, considering how much incriminating evidence Rudy has spewed about himself lately, he's definitely helping the prosecution.
Bill Palmer is the publisher of the political news outlet Palmer Report
Leave a Comment
Comments