Rudy Giuliani just screwed up and admitted that Donald Trump's Ukraine scandal involved a whole bunch of Kremlin oligarchs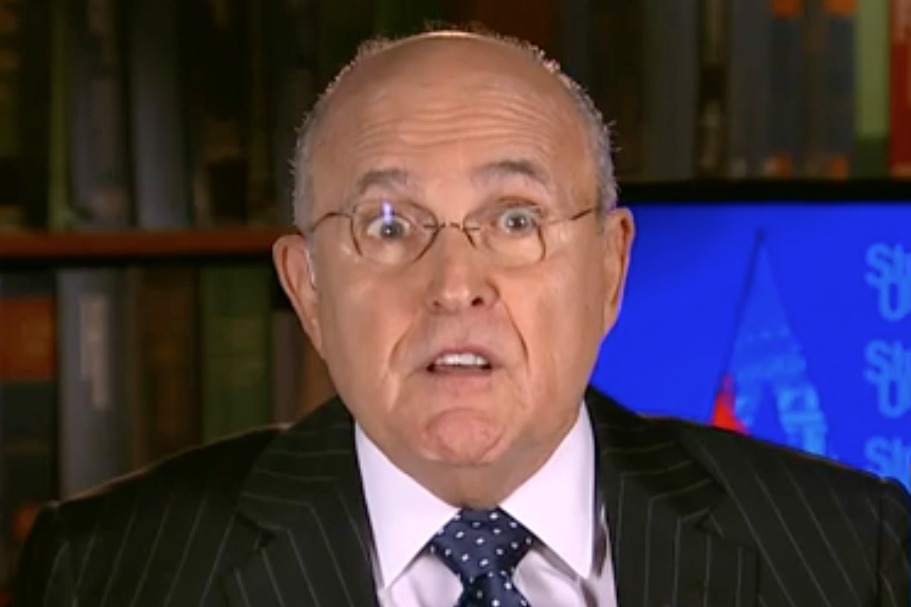 Over the weekend Palmer Report noted that Rudy Giuliani had gone remarkably quiet as it became clear that the SDNY was closing in on federal criminal charges against him for his role in Donald Trump's Ukraine scandal. Now Rudy has decided to open his mouth in response to a newspaper article, and let's just say that Rudy (and Trump) would have been a lot better off if Rudy had remained quiet.
The trouble for Rudy Giuliani is that his two recently arrested henchmen, Lev Parnas and Igor Fruman, lead directly back to imprisoned Kremlin oligarch Dmitry Firtash. Giuliani admits he was on the payroll of Parnas' company, and in turn it's been reported that Parnas was on Firtash's payroll. In other words, the Trump-Giuliani Ukraine scam was being at least partly funded by a Kremlin oligarch.
This evening the Washington Post reported that the SDNY case against Giuliani, Parnas, and Fruman ended up intersecting with a separate federal case in Chicago against Firtash. This tells us something about how the scandal was uncovered, but it doesn't necessarily tell us much about the nature of the scandal itself. Then there's the quote that Giuliani provided.
Rudy told the WaPo that he never directly worked for Dmitry Firtash as part of his Ukraine antics. But then Rudy added this: "I did sort of look at Firtash to see if he had any relevant information … As far as I can tell, he didn't. I looked at maybe 20 of these oligarchs."
Wait a minute here. Immediately after claiming that he never tried to do anything with Dmitry Firtash, Rudy Giuliani then admitted that he tried to involve as many as twenty Kremlin oligarchs in Donald Trump's Ukraine scandal. Nancy Pelosi recently said that with Trump, all roads lead to Putin. She wasn't kidding. Rudy probably just did federal prosecutors a big favor by alerting them that they should dig into his involvement with every Kremlin oligarch out there.
Bill Palmer is the publisher of the political news outlet Palmer Report
Leave a Comment
Comments